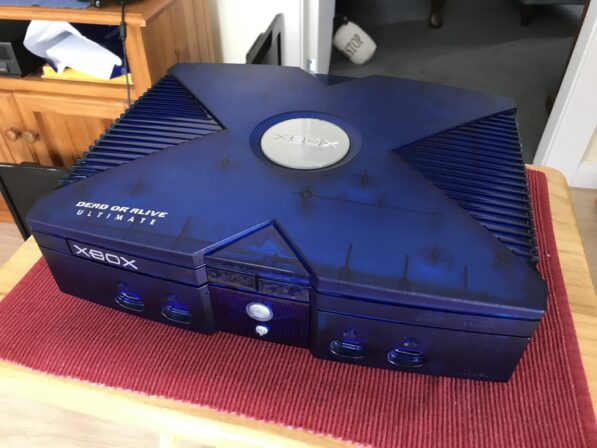 For the longest time I've had this Kasumi Blue Xbox from a fellow game enthusiast from way down Melbourne way. And for the longest time the darned jewel has been crooked. I got around to straightening it up. I ended up opting for some fishing wire as my floss is cinammon flavoured. I didn't really want a cinammon flavoured Xbox jewel, or do I?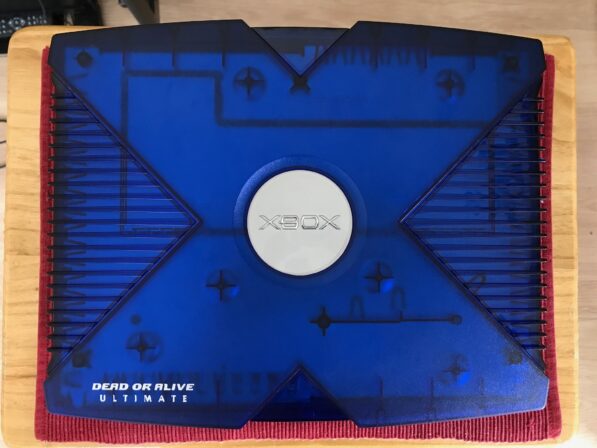 Anyway, it was actually far easier than I thought, and I should have done it a long time ago. Now it's done and it will never have to be done again! Damn that blue is a beautiful colour. Too bad the DVT4 isn't a nice blue. Now I have to choose between one of the two? What would you keep? The better looking blue Xbox or the technologically cooler DVT4? The jury is still out for now.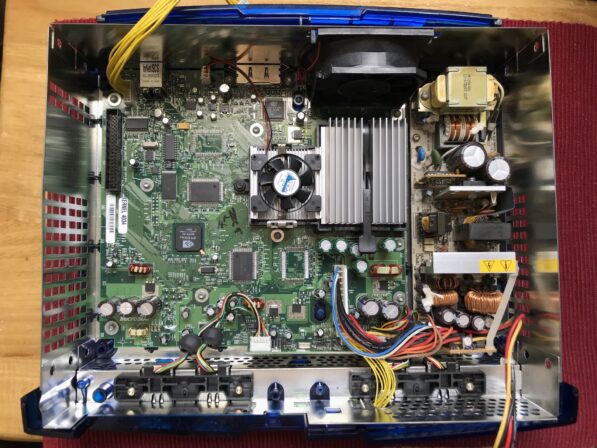 Interestingly the Kasumi Blue has a v1.0 motherboard, like the DVT4 – even though it was released way later. Apparently Microsoft just do whatever they want. As long as the casing is OK, let's burn through some old inventory apparently! Works for me! Plus the date/time supercap didn't do any real damage as far as I can tell to either the DVT4 or the Kasumi Blue. Woohoo!
References:
1. http://www.uk-dave.com/projects/misc/xbox-jewel/
2. http://tweakification.blogspot.com/2007/01/step-by-step-xbox-jewel-led-mod.html