It's alive! While it has taken just about all my free time over the past month, I can honestly say it has been worth it. The GeoCities Archive can now live on in my corner of the world wide web on a Raspberry Pi 3.
You might ask why? My only reply is, why not! During the rebuild from the patched torrent file I've kept track of the key events on the Australian Computer Museum Society forum. They seem to be new in these parts but have great potential.
I'll eventually get to putting the entire work log on here as well. I'm still trying to sort through my notes. Turns out, a lot of them were written late at night and don't make a whole lot of sense when read in daylight hours.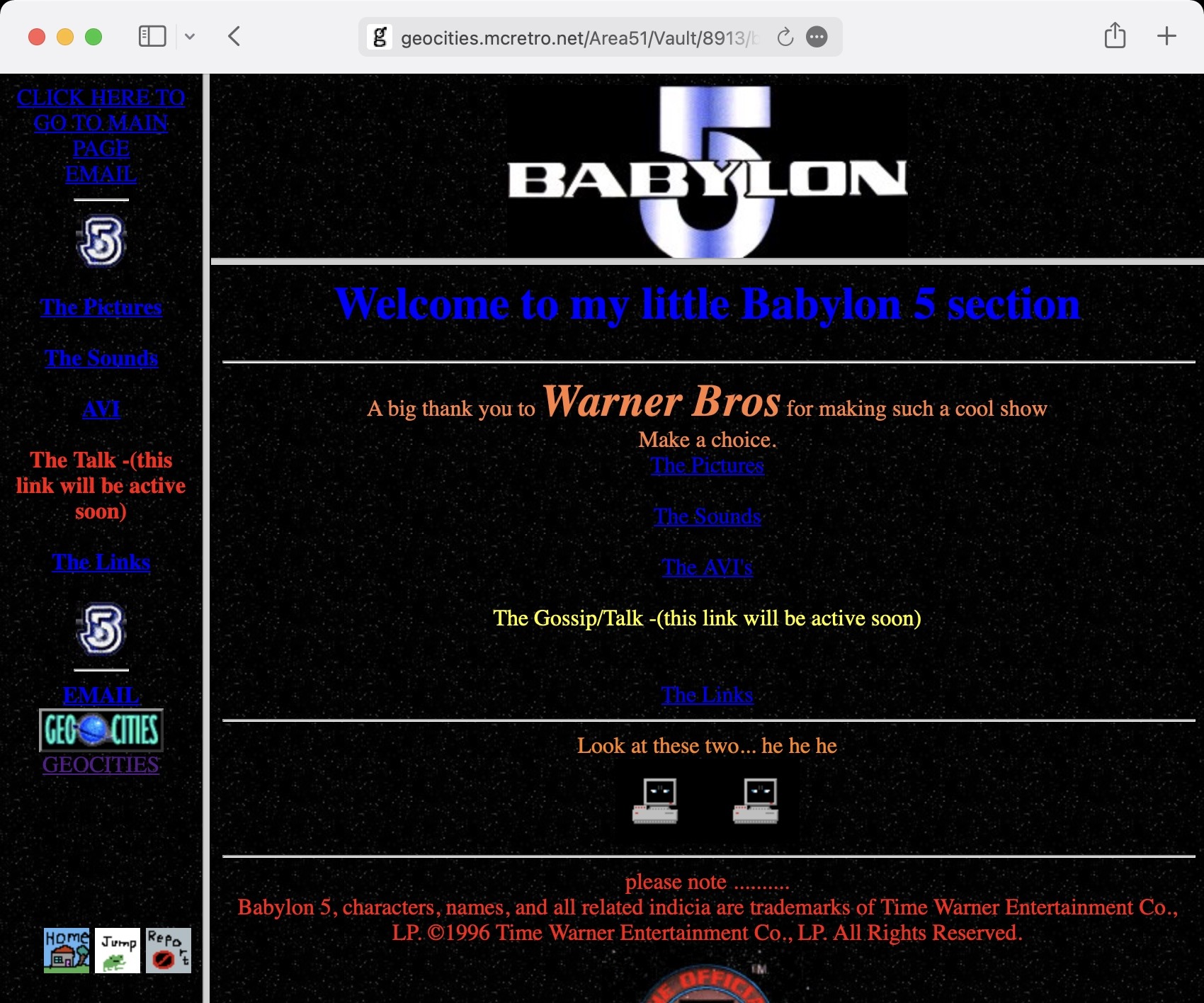 Anyway, there's a lot of weird sites to be found in the archive, but there's also gems like this one frozen in time. Incredible. Best viewed on a Windows 95/98 machine running Internet Explorer 5.x or Netscape 4.x. I hope you enjoy your stay!