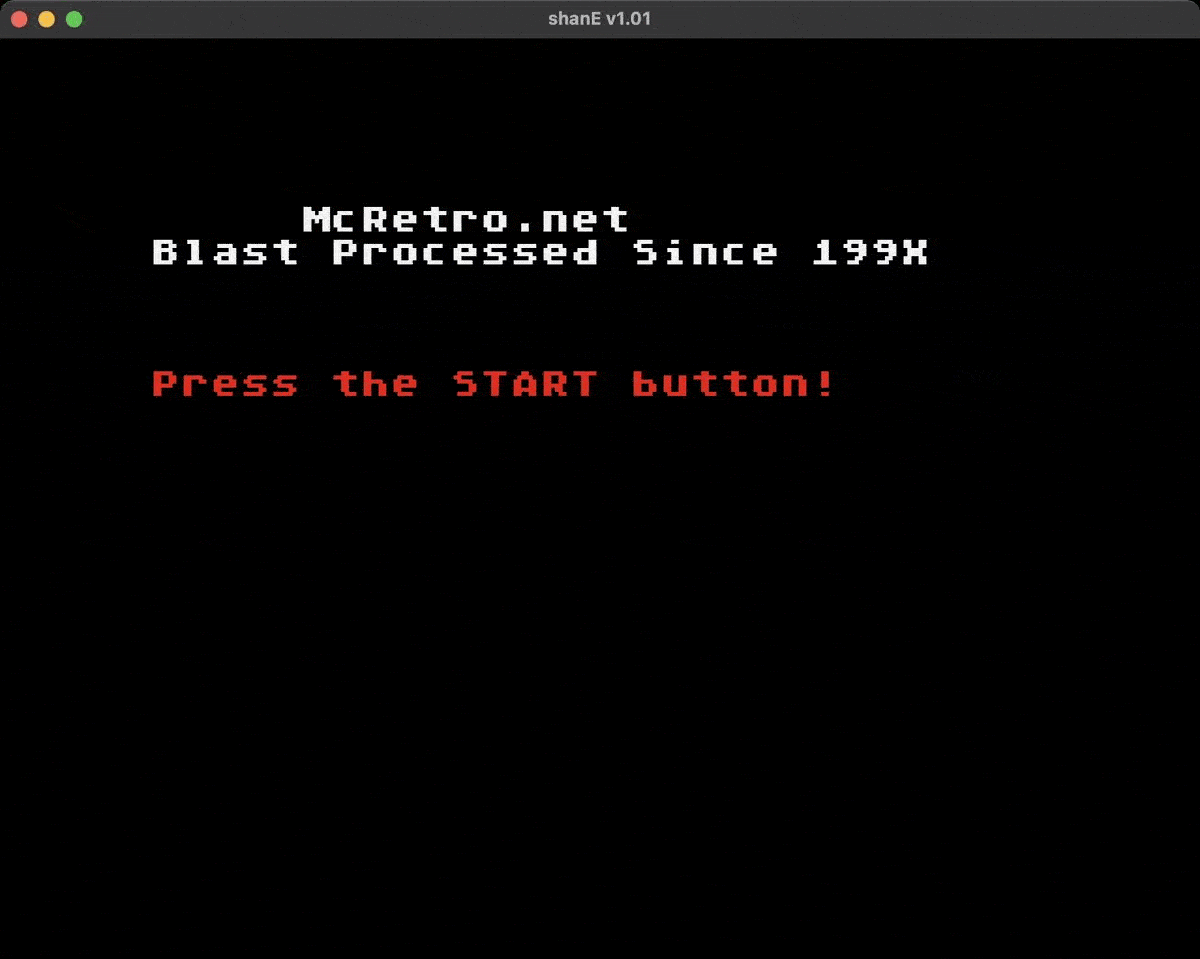 shanE v1.01 was compiled for the Sega Mega Drive sometime in February 2016. I was supposed to write something about this over five years ago but it apparently got away from me.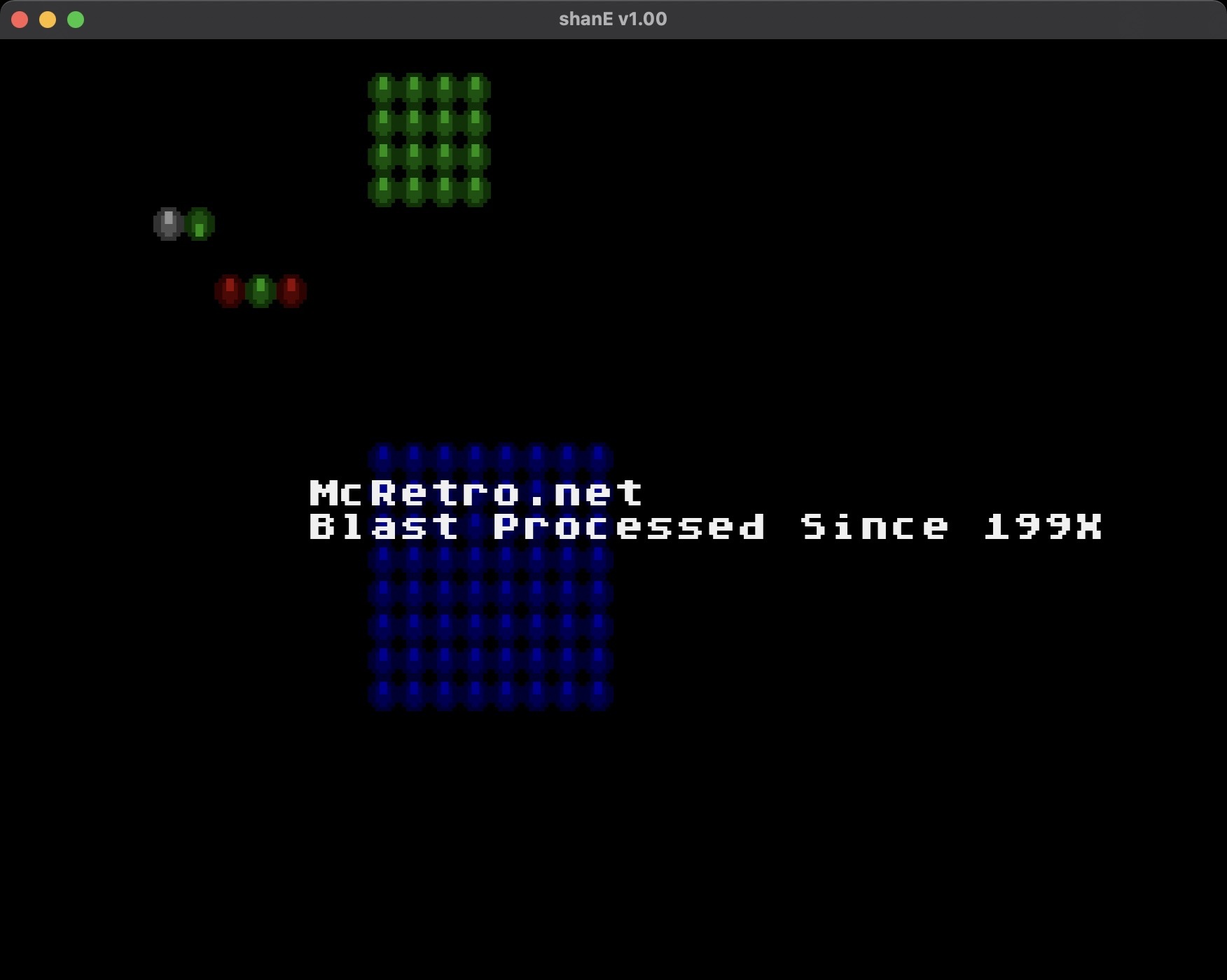 shanE v1.00 (above) is pretty simple, I edited the sample source code and compiled the ROM under Ubuntu if I remember correctly. Here is the source and my compiled ROMs. shanE v1.01 gets a little more complicated.
I can't quite remember what I compiled it with though. Wait! Ah yes, it must have been SGDK by Stephane Dallongeville. One of the samples looks very familiar!
They also have a Patreon if you want to support them. I'm glad to see the project is still being worked on after all this time. Maybe I'll revisit it sometime in the future, regardless – Thanks Stephane!