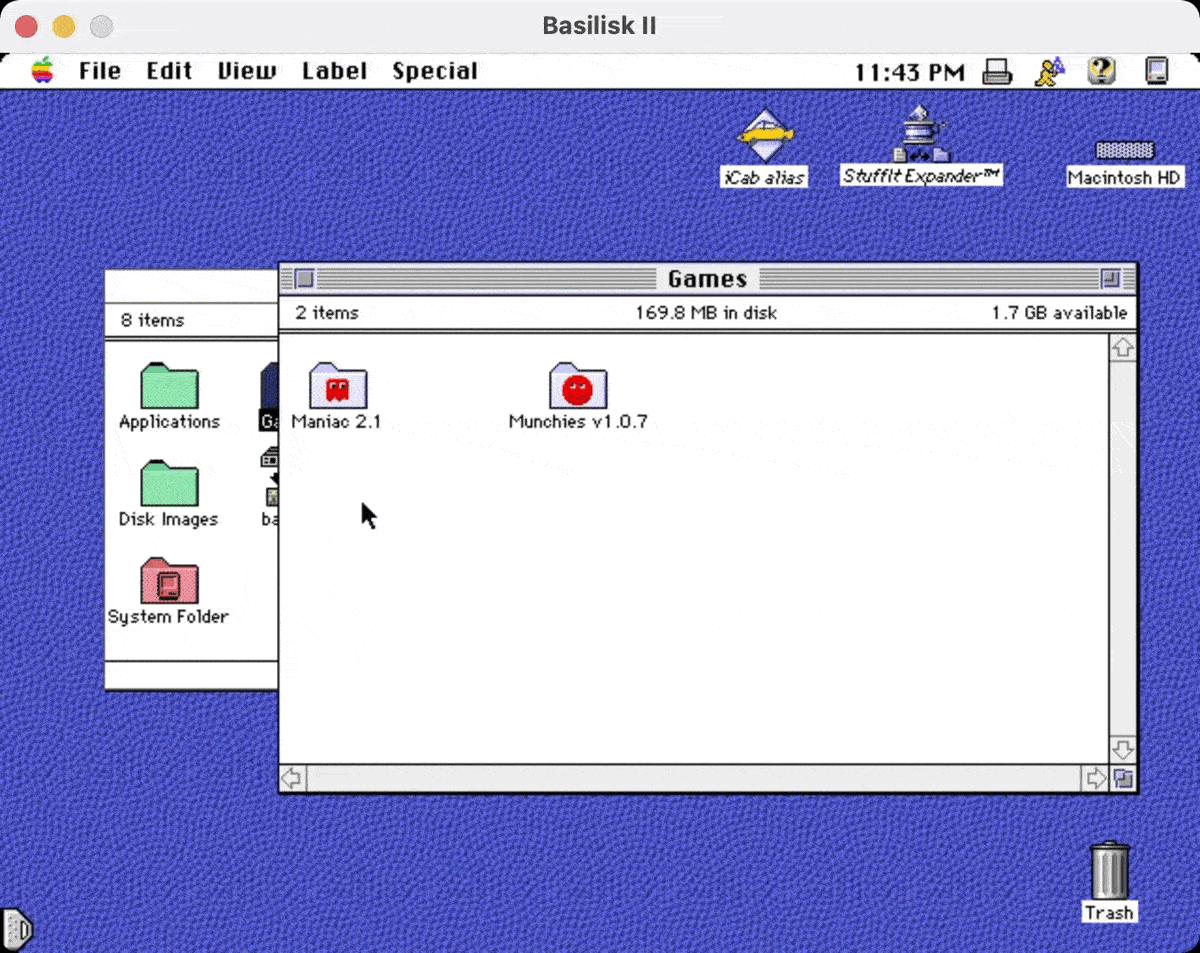 Recently I've been trying to sort all the haphazardly "organised" files on my cold storage hard drive. I came across a disk image of my LC 475 and a pack of 600 games that I'd never looked into. I'm on an M1 Mac and Basilisk II still works. Incredible, I love it!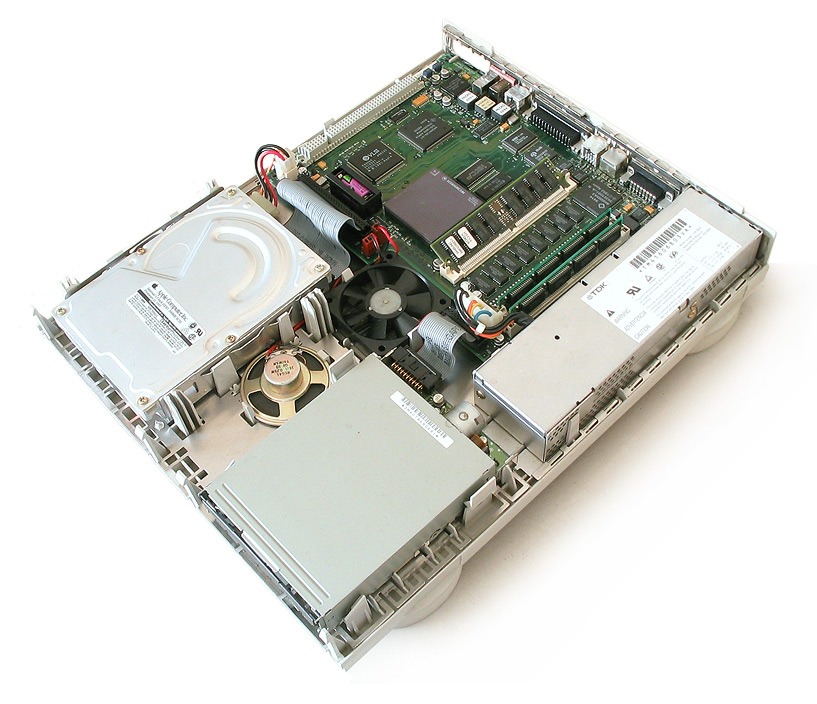 For anyone not familiar with the LC 475, it's a pizza box shaped Mac featuring a 25 MHz 68LC040 (68k) processor, 4 MB or 8 MB of RAM, and an 80 MB, a 160 MB, or a 250 MB hard drive. There's only really three, or maybe four games I love on 68k Macs.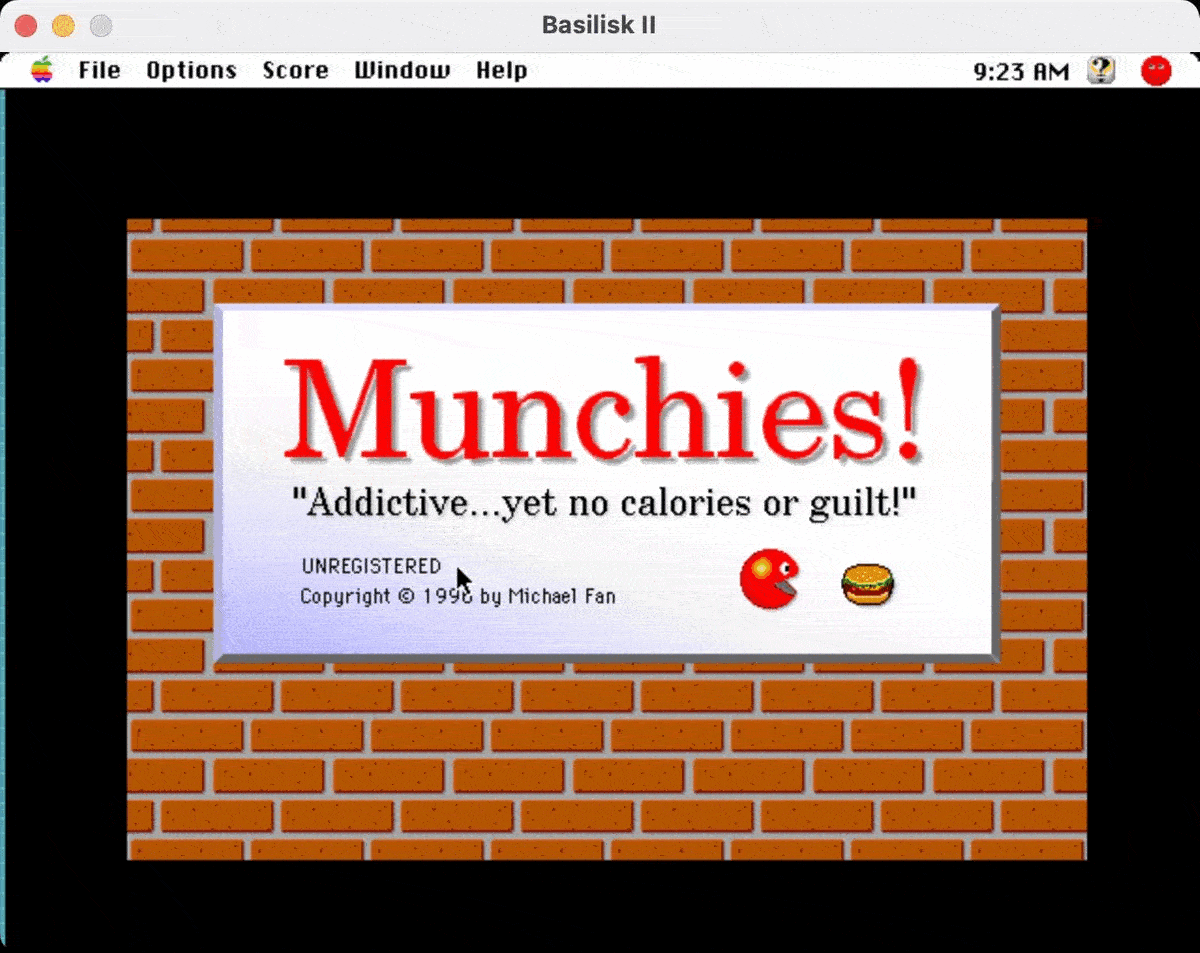 The first is Munchies that I discovered as a child visiting my cousins up north of Sydney somewhere. Melvin is a bad ass when he's loaded with peas and covered in butter. I'm not forking around. This is serious fun. Go Melvin!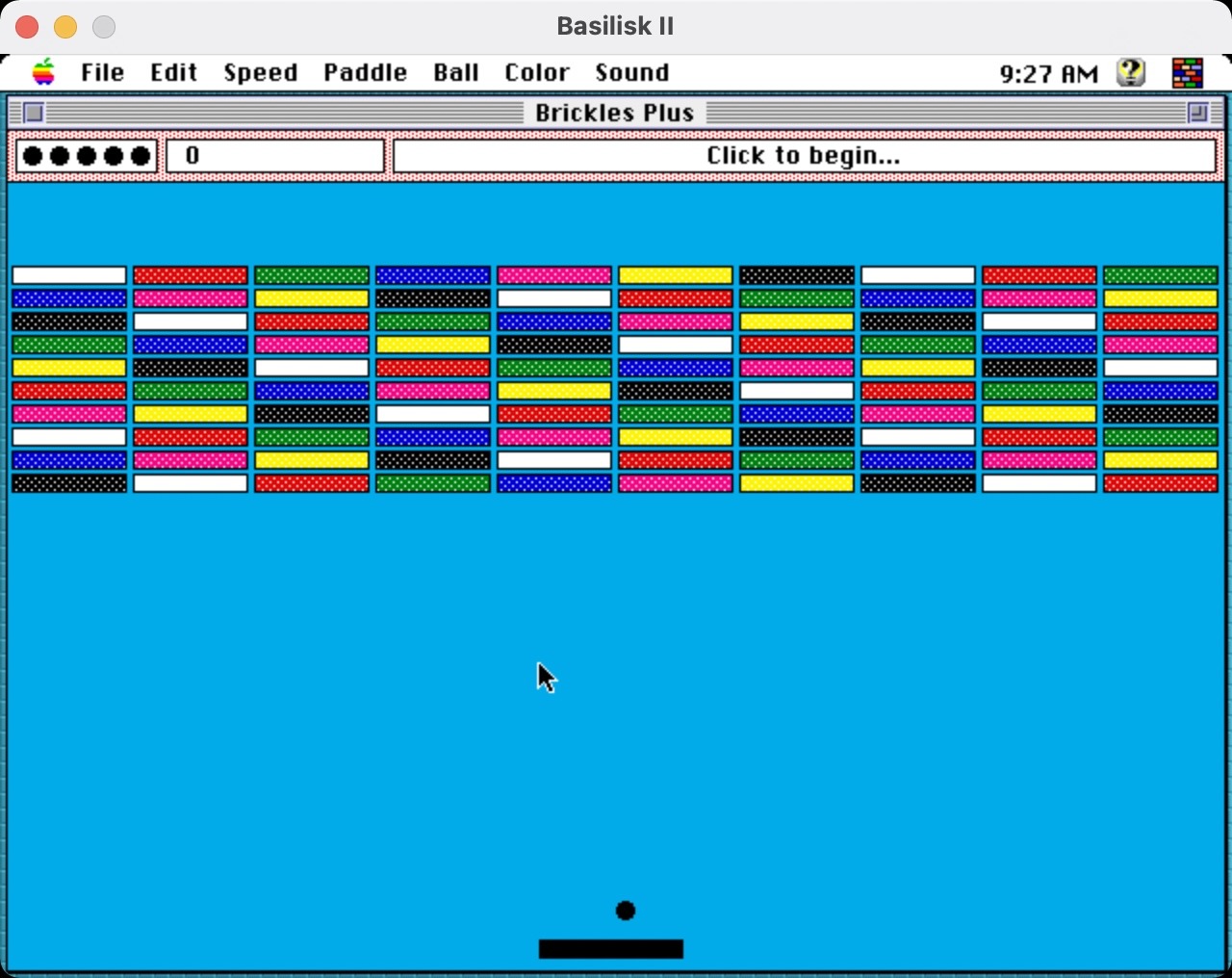 Next up we have Brickles Plus. I'm still not sure who I am in this game. Am I the paddle or the ball. Is the paddle a rebellious brick that fell? After thinking about that for a while I had an existential crisis about poor Brickle. My favourite part is when the bricks disappear. Very neat!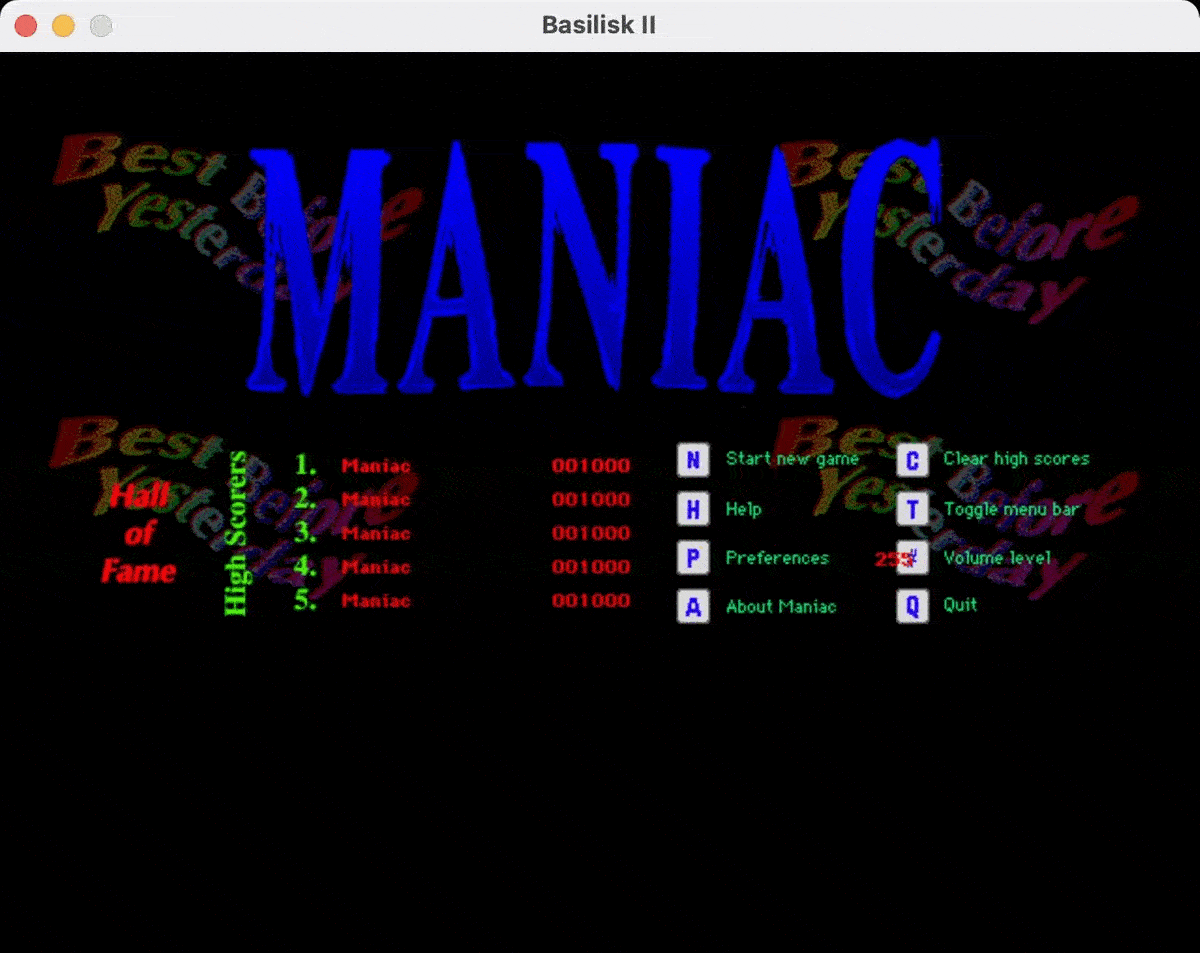 Maniac. What can I say? I love the gameplay and I love the soundtrack. MOD files rock my world. It's possible I fell in love with Maniac due to the soundtrack, not just the very cool game mechanics. Pac-Man combined with hangman? Hangman… how could I forget!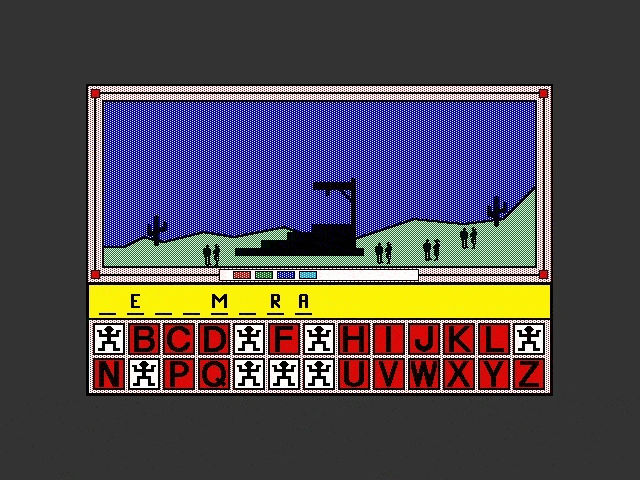 Hangman Plus! Another game that I was lucky enough to play at my cousins as a child as well. As they say in the game "he he he". Let's hope you don't make it to high noon! The next game is a little different.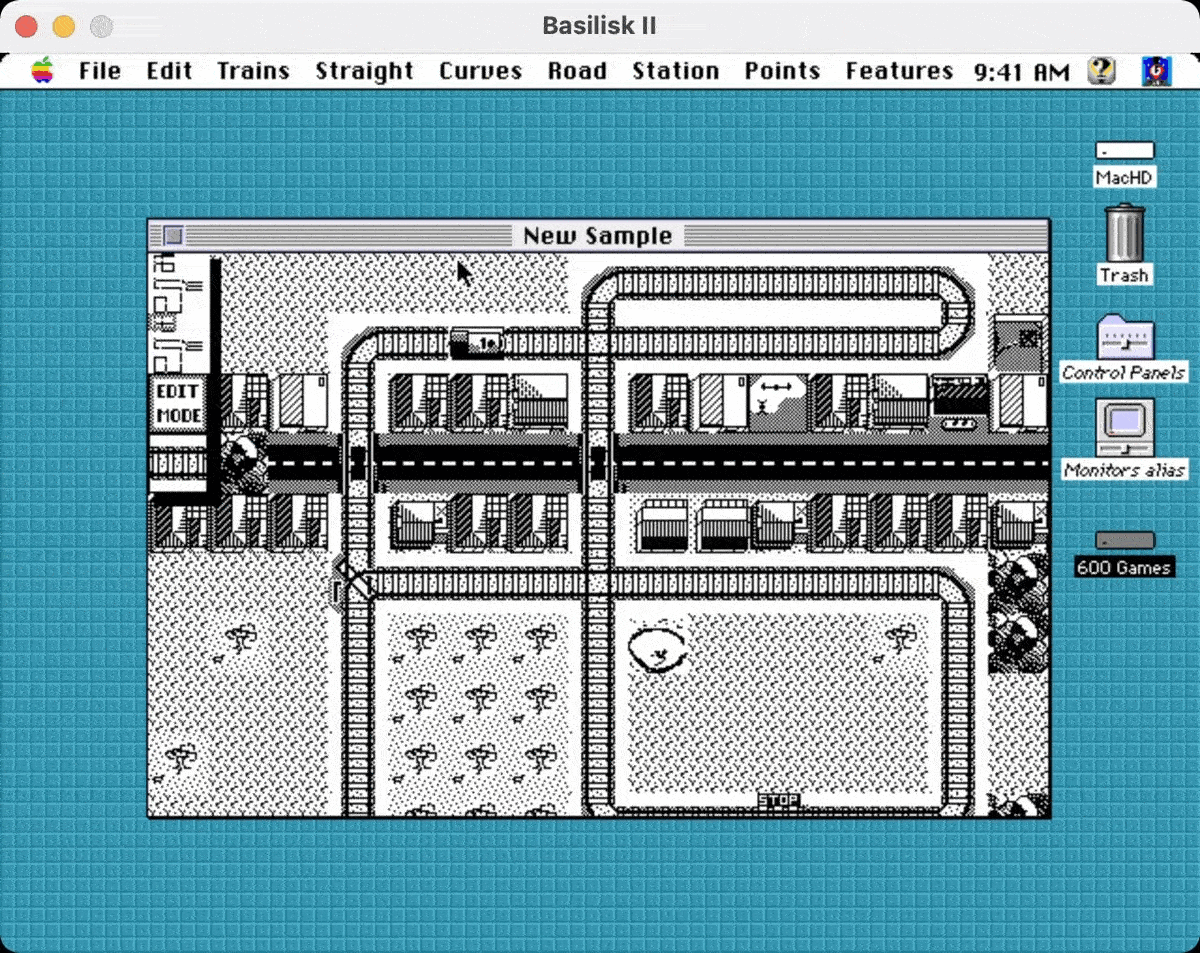 trainset-Pro. After all these years I found the damn train game that helped ruin my childhood for all the wrong reasons.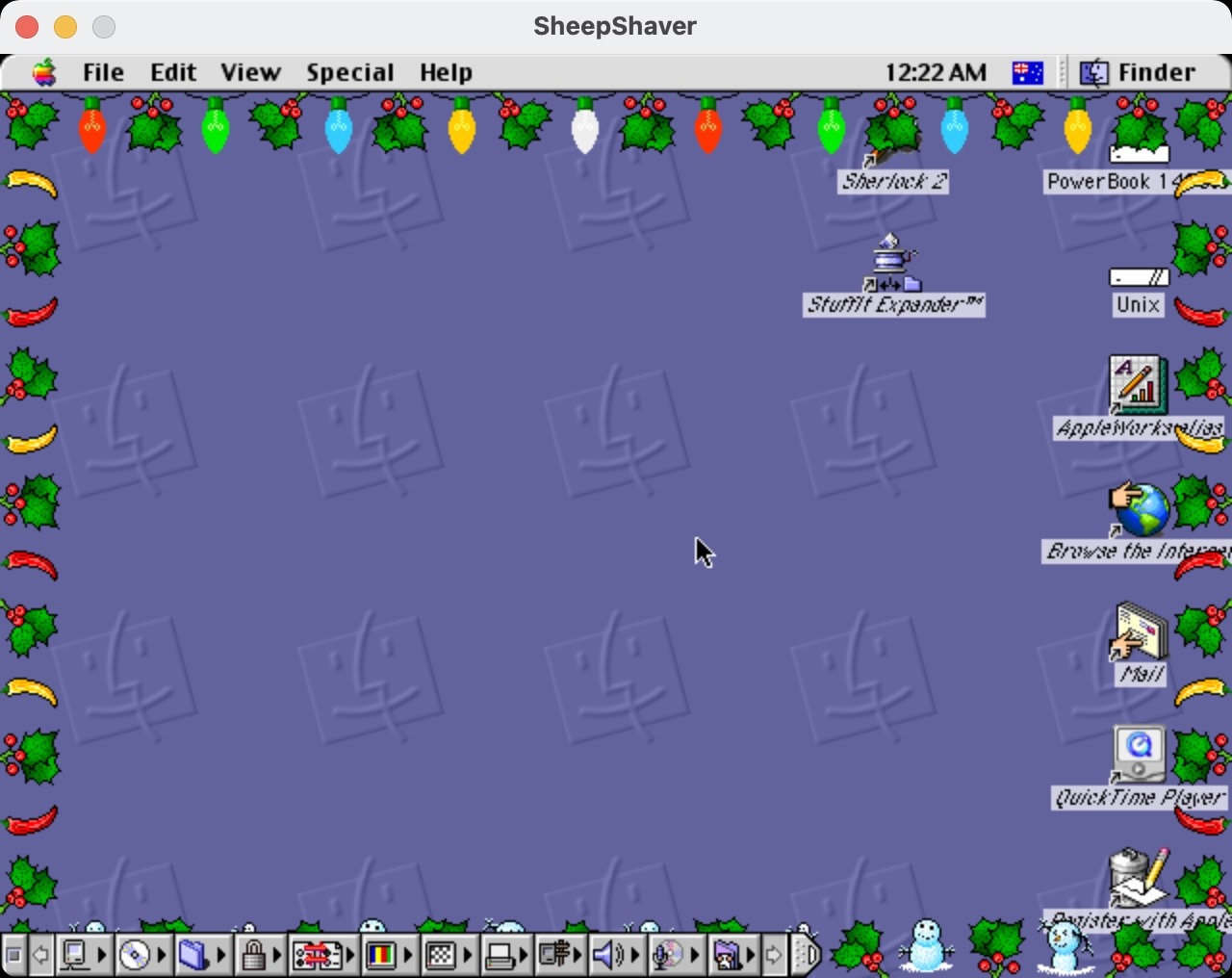 On a brighter note, I was also able fire up SheepShaver and load up an old PowerBook 1400cs disk image. There wasn't much on there so it was trashed. Doing that cleared up a hefty 2 GB of storage, incredible!