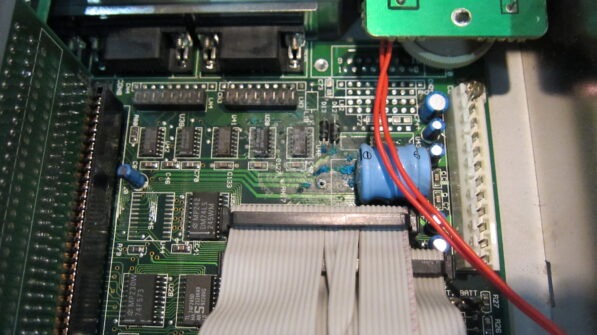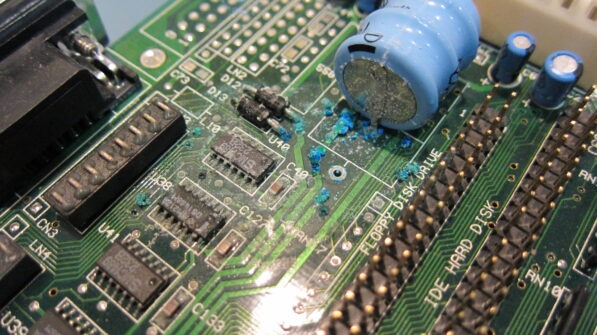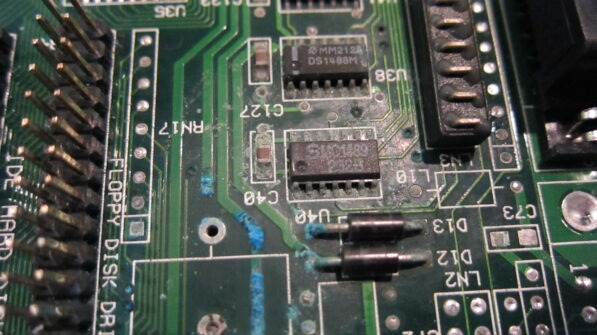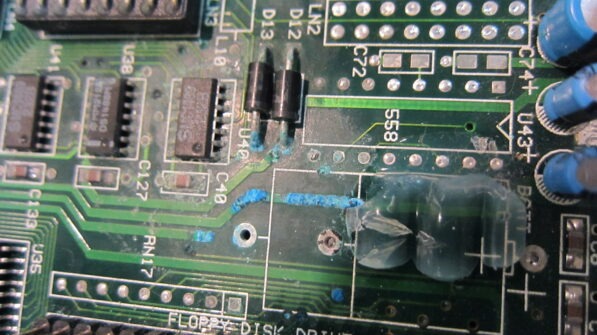 Such a wonderful shade of blue. Unfortunate that it has eaten the tracks on the motherboard. That's the power of NiCad battery acid though.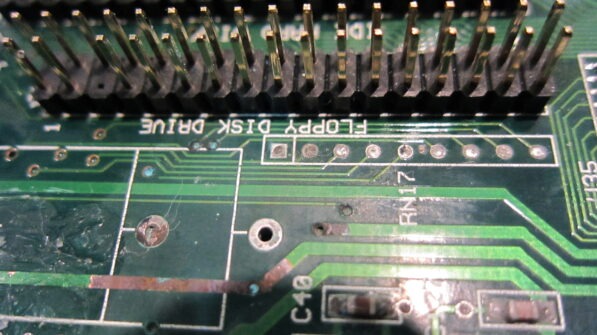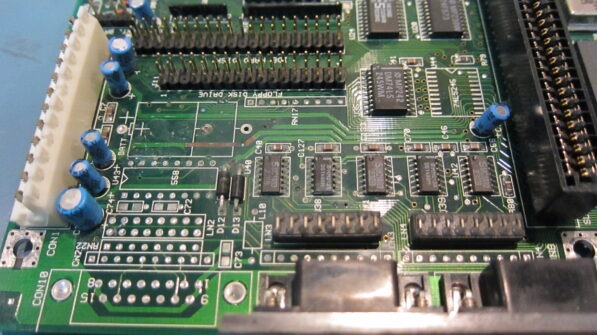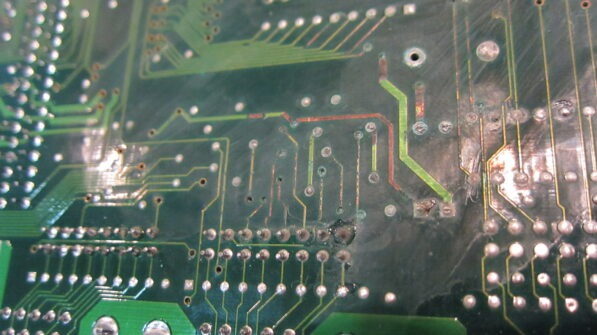 Cleaned it up as best as it could be cleaned with some isopropyl alcohol then mapped out the damage. Multimeter time.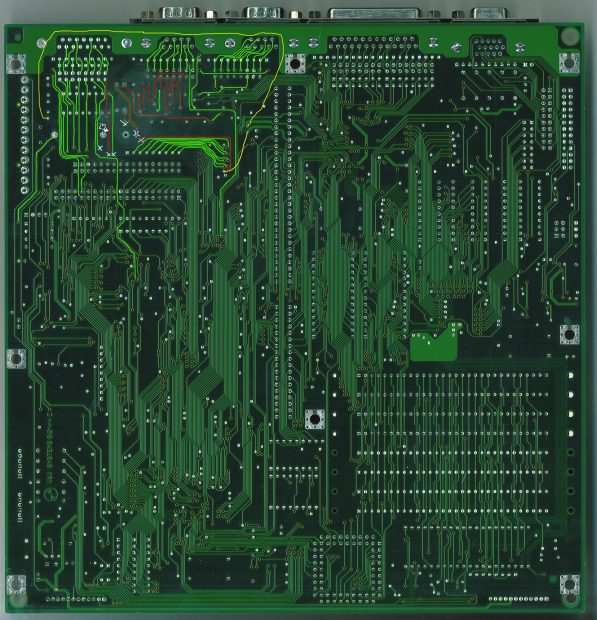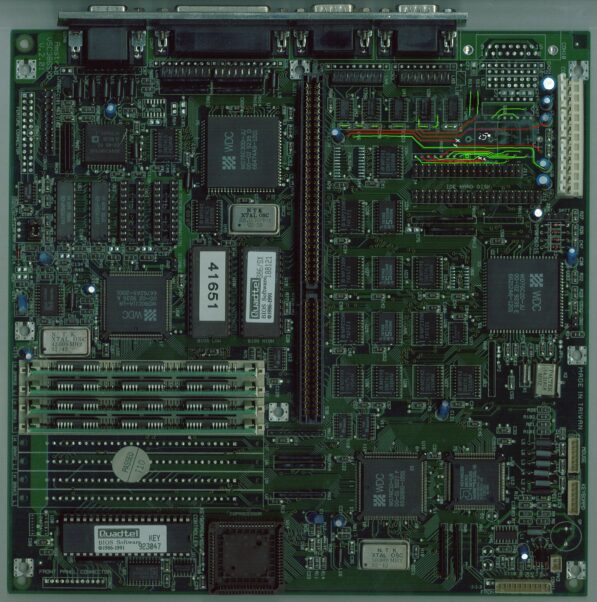 From the above maps it looked as though most of the damage was to at least one of the serial ports. Serial? Pffft, I have PS/2 connectors. However one of the main power tracks from the power connector was damaged. Handed the board over to Big Boss and he did some soldering while I stood around eating candy.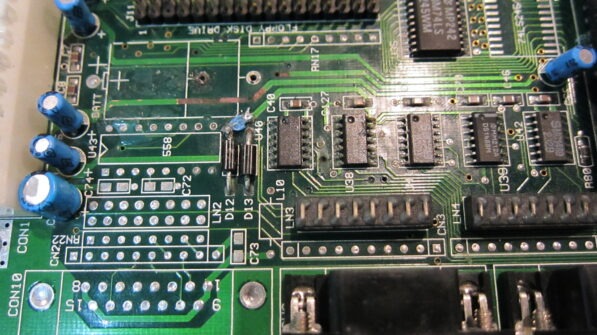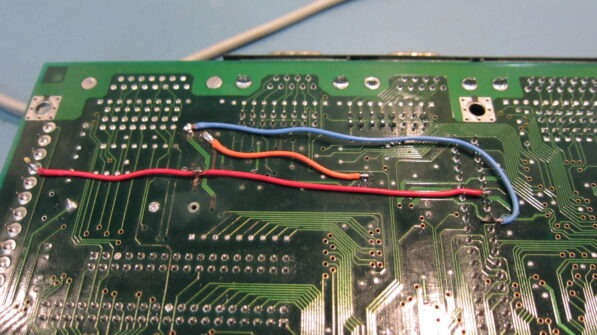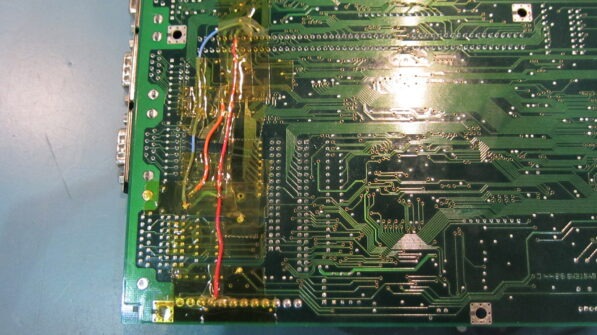 Shiny new wires on the underside of the board. Added a nice amount of Kapton tape for insulation against any shorts against the case.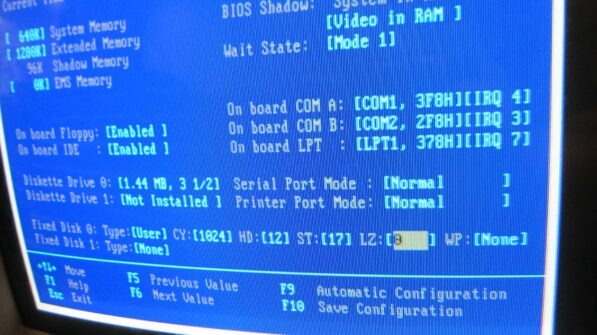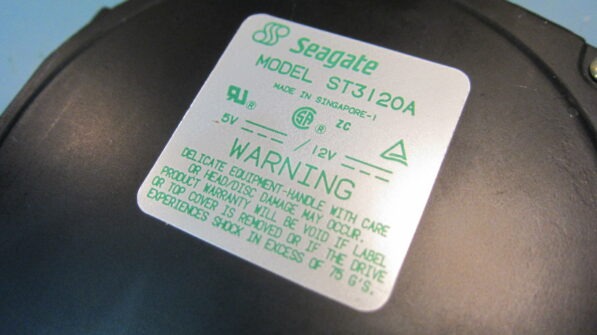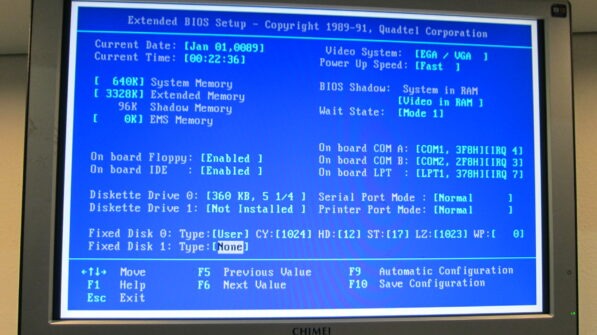 Reassembled and found that the PC side wouldn't recognise any hard drives. I had a roomy 106MB Seagate to begin with. After having no luck with that I moved onto a beefed up 365MB IBM drive. Neither worked. Yet both work fine in another machine. Either I am really bad at entering numbers for drive geometry or there is something fried hard drive controller-like on the motherboard.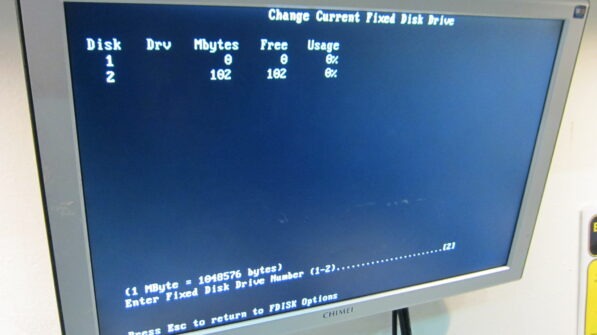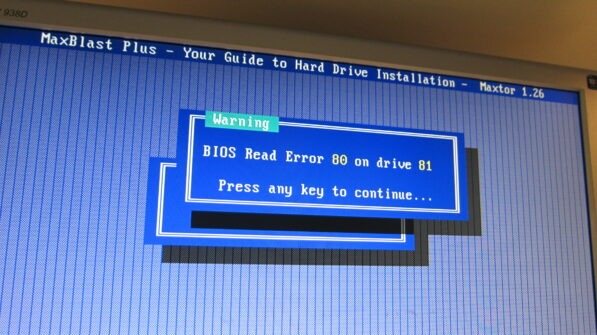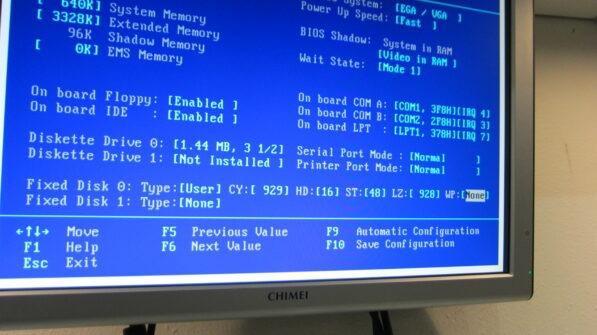 I thought I was close with that FDISK result above, however there is only one connector on the motherboard. Trying to FDISK was impossible sadly. It just kept throwing up errors. Guess I'll just have to wait for the other motherboard I ordered to arrive so I can verify what is at fault.
Overall though, a good result. The Sega side functions perfectly and the PC side functions somewhat. Very much looking forward to receiving this other Amstrad motherboard as it should allow me to use the hard drive properly.