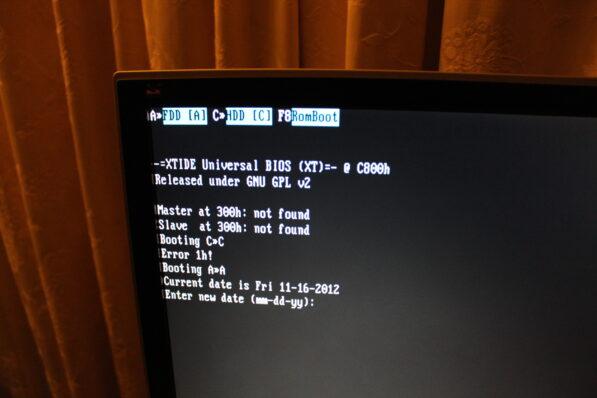 Well I'll be moving up from a 28C64 to a roomy 28C256. Currently I have an Amtel AT28C648 installed. I'll be bumping both cards from the 8KiB up to the larger 32KiB chips. Why the change? I discovered by XTIDE BIOS may have been custom configured at some point and was not as stock standard as I would have believed.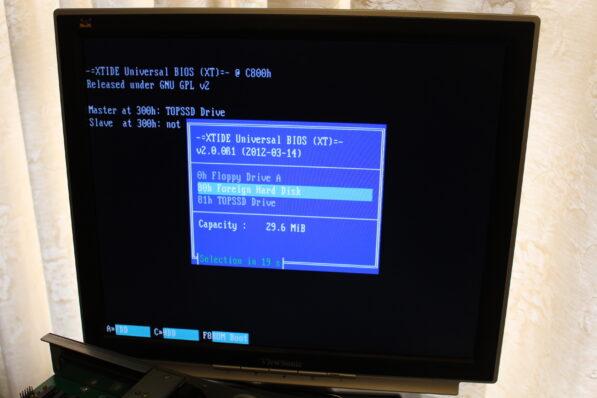 Thanks to Krille on the Vintage-Computer for the help on getting it to work. See this thread for the details. And there I was thinking I was doing something wrong! Turns out there was a bug in the XTIDE BIOS itself. I guess that's why it is still (and probably always will be) considered beta software. Kudos for the help Krille and for the compiled copy of r505.
But I found that the BIOS I am using IDE_XTP.bin at the moment, but would really like that menu overlay back. It just makes it so much more presentable.