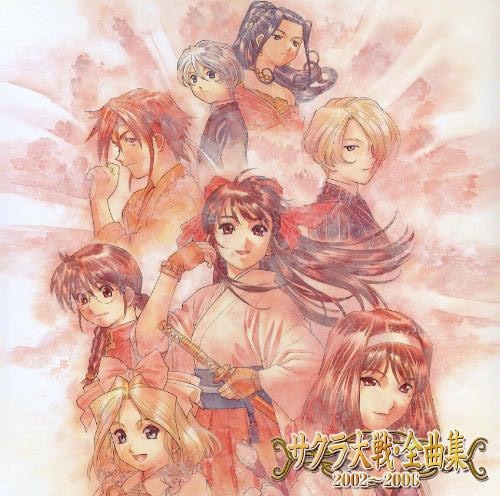 The above box set is amazing, eight discs of nothing but non-stop hit tunes from the Sakura Wars / Sakura Taisen franchise. Released in 2006 covering 2002-2006 Sakura Wars songs… but what's this next image?
You can imagine my delight when I discovered I had only been listening to the second box set of eight discs. There were another eight discs from the 2002 release. So there's Sakura Wars Complete Song Box (2002) and Sakura Wars Complete Song Box (2002-2006). Both are absolutely amazing music to listen to.
Sakura Taisen forever!
On a related note – I have never played a Sakura Taisen game… should do that, shouldn't I?