First off let's start the day by reporting that Winamp 2.95 works great with CrossOver 15.1. I'm sure I'd used it in the past and it wouldn't output audio, but now – it does! Pretty important for an MP3 audio player to be able to play MP3s. On the front of software I also upgraded to the Mac OS Sierra Public Beta and iOS 10 Public Beta. Both of which are quite lackluster.
Mac OS may have Siri but it can't set timers yet, only reminders. That's all I use Siri for… timers. What wonderful times we live in… 10.12 is essentially a tuned 10.11 with more iTunes crashes than I can count on one hand. Maybe it will polish up nicely by the final release, then again this is Apple we're talking about so maybe by 10.14! 😉

Now onto eBay, while it will have some things on the eBay shop, there won't be any modchips due to the eBay / PayPal stance on modchips. No modchips! Anyway click here to view the items for sale, nothing retro gaming yet – I think a RetroN5 might be listed a bit later. New accounts are limited to 10 items so I'll have to get my feedback up selling odds and ends I have around before starting this "business venture".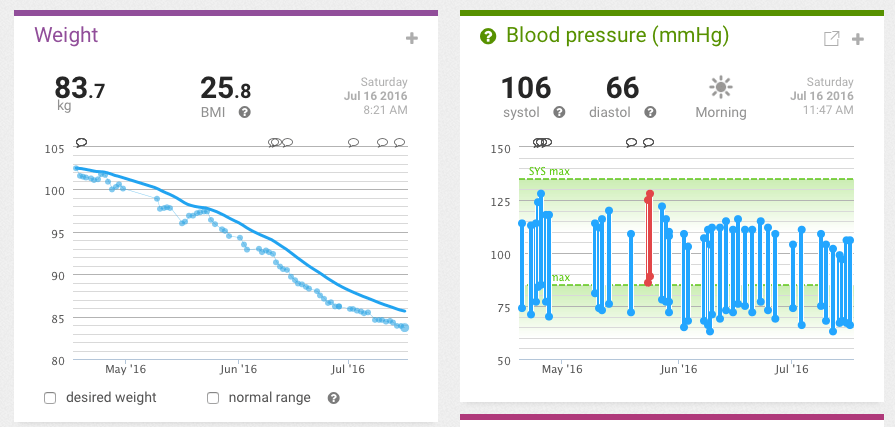 In other news, weight loss is progressing well. Down to 83.7kg which is a miniscule 2.7kg (0.8 BMI points) above the healthy weight range. I should be there within the next two months, then it's all about maintenance and sticking around that range instead of dropping off and fading into the distance.
My 4XL jacket has to go in the clothes recycling pile, it's just waaaay too big now. Very interesting to see the difference in not being able to fit my own clothes, it used to only be in the other direction – size increases, not decreases! My pants have dropped… literally, from a size 42 to a size 36 / 34. My shirts are down to 2XL or even just XL which is definitely where I remember being in 2008. Party on! 😀