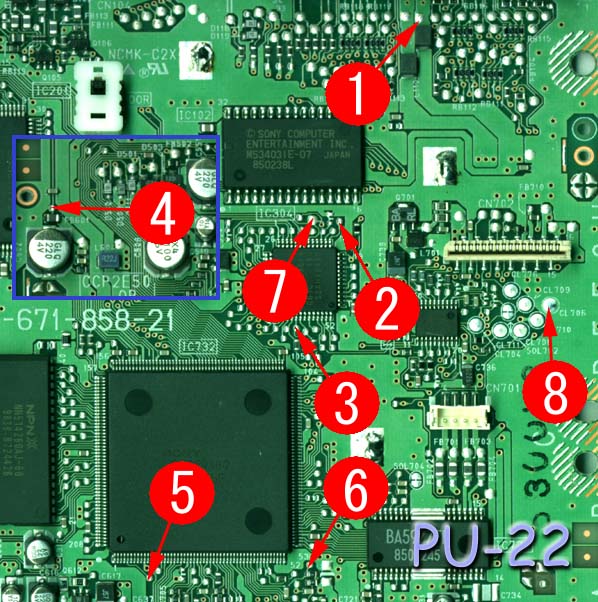 There are eight points in total to solder.


Above is the pinout, from pin 1 through to pin 8.
Mayumi 4 supports three different modes on the SCPH-750x model / PU-22 board.
To change modes, press and hold reset for two seconds.
Strongest Mode –> Old Modchip Mode –> Disable Mode
WDT_OFF, ExtRC_OSC, MCLR_OFF
Credit and thanks to Mord.Fustang on Assembler Games for disassembling the PIC12C508 code and reassembling as PIC12F629. More can be found here.
References
http://www.mcumall.com/forum/topic.asp?TOPIC_ID=4858