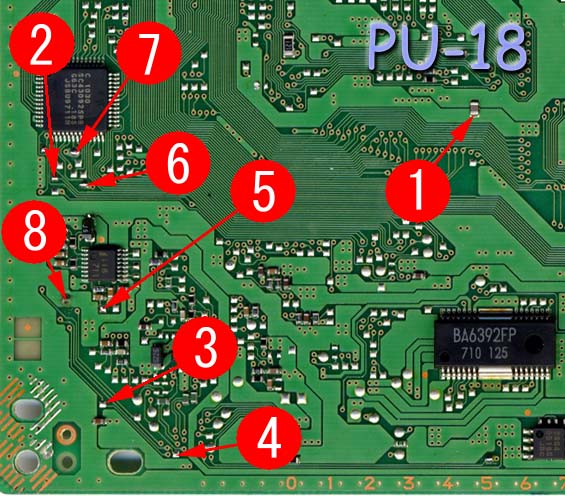 Mayumi 4 supports four different modes on the SCPH-550x model / PU-18 board. To change modes, press and hold reset for two seconds.
Mayumi v0.9 mode –> Mayumi v1.0 mode –> Old mod-chip mode –> Disable mode
v0.9 Mode
Supports many anti-modchip games.
v1.0 Mode
Supports even more anti-modchip games.
WDT_OFF, ExtRC_OSC, MCLR_OFF