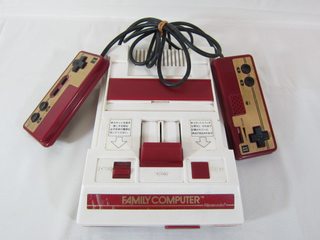 I have just purchased a boxed Famicom from Japan. A quite nice and white one for under $100 along with a couple of games, Hoshi no Kirby and Spelunker.
This will by first classic console and first attempt at modding. What I plan to do is an AV mod and essentially work out a way to display it on PAL TVs in full colour.
I will be documenting my progress as best I can, and hopefully come up with a definitive method of doing this type of mod. After some research I have found many different ways of how people have done AV mods, mainly people in NTSC regions as well.
I'm looking forward to having some fun with this and sharing my experiences with classic Nintendo consoles and modding.
Originally posted by Nick many eons ago.