In this video we've taken a first-gen model Raspberry Pi and use it as a radio transmitter. I grabbed Bit Shift Kevin MacLeod of incompetech.com and popped it onto the SD card after following the steps on makezine.com. The article is a little dated but that's exactly how old this Raspberry Pi is!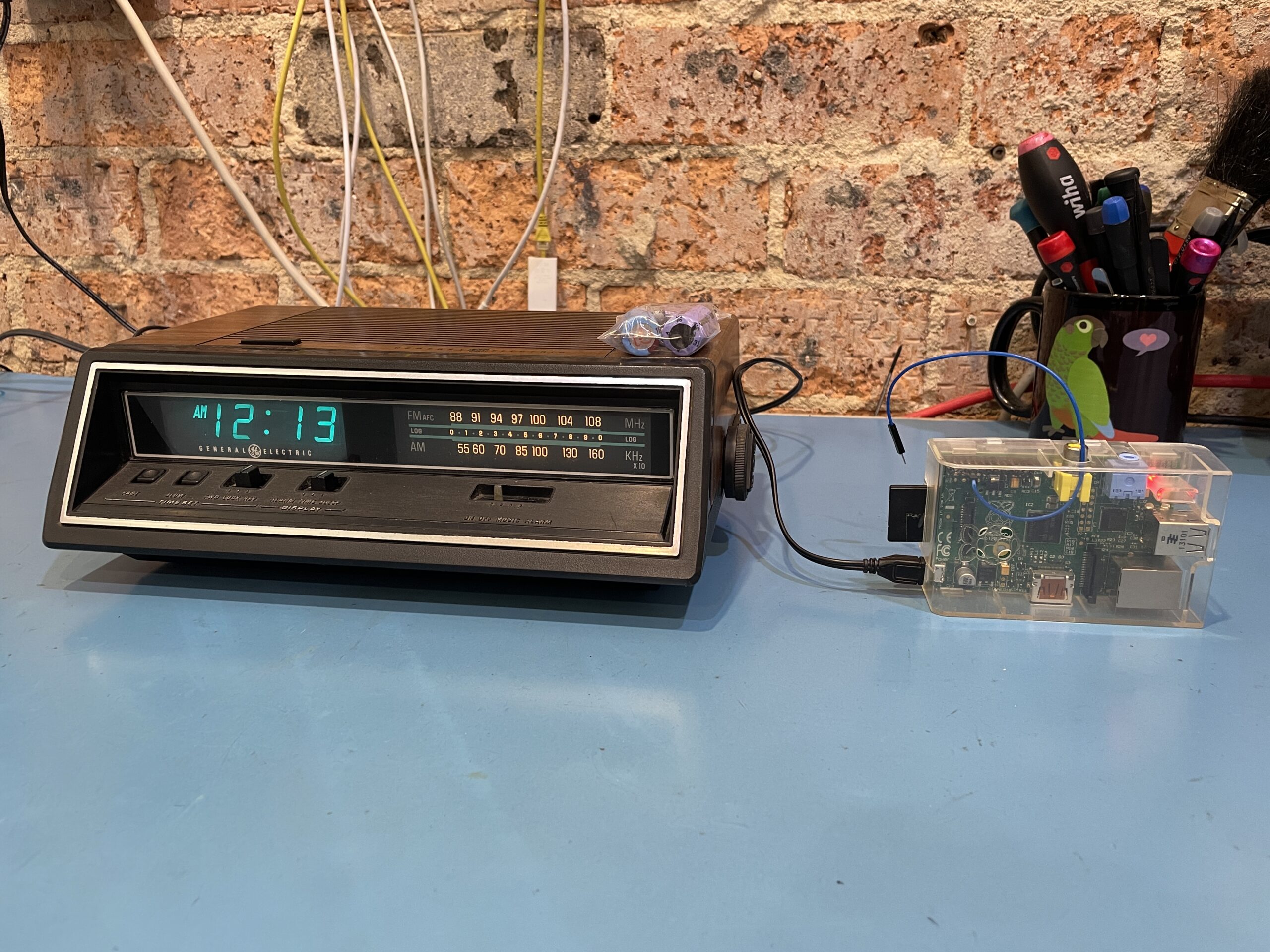 The old capacitors that were replaced are on top of the radio in this image and the transmitter antenna is the blue wire.
youtube-dl -x --audio-format mp3 "https://www.youtube.com/watch?v=tbkOZTSvrHs"
And no, I'm not saying I might have ran the above command to enjoy unlimited John Farnham on loop forever, but you might choose to live your life that way – and that's OK!
I was surprised at how good it sounds for a 42 year old piece of hardware playing Bit Shift. The John Farnham didn't sound as good, but that might have been the fact that it was John Farnham. Given it is a mere clock radio not a boom box, it gets my tick of approval! 🙂