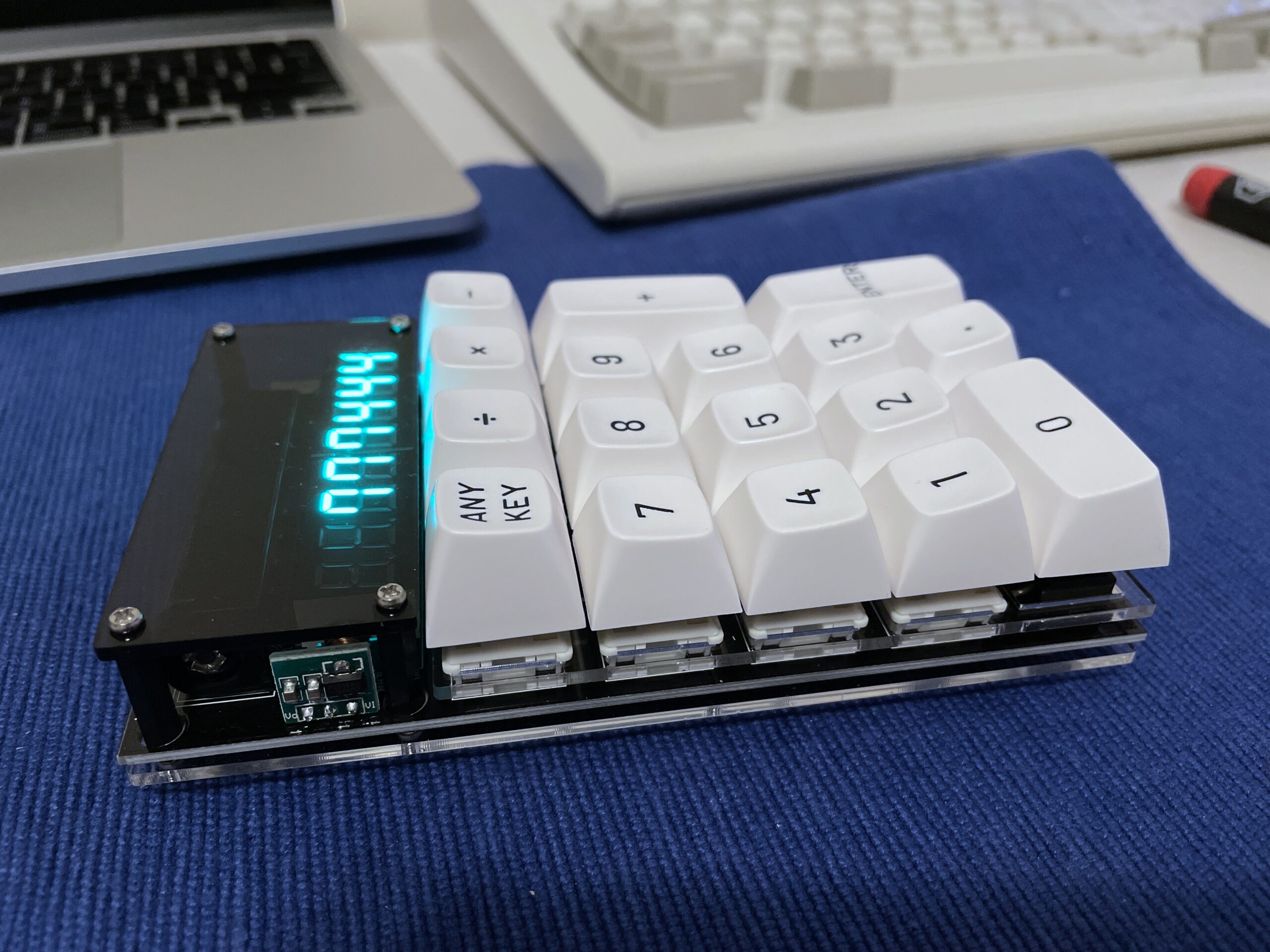 This is A&N Laboratory's Tentaku Mechanical Calculator DIY Kit which I recently picked up from Switchkeys in Australia.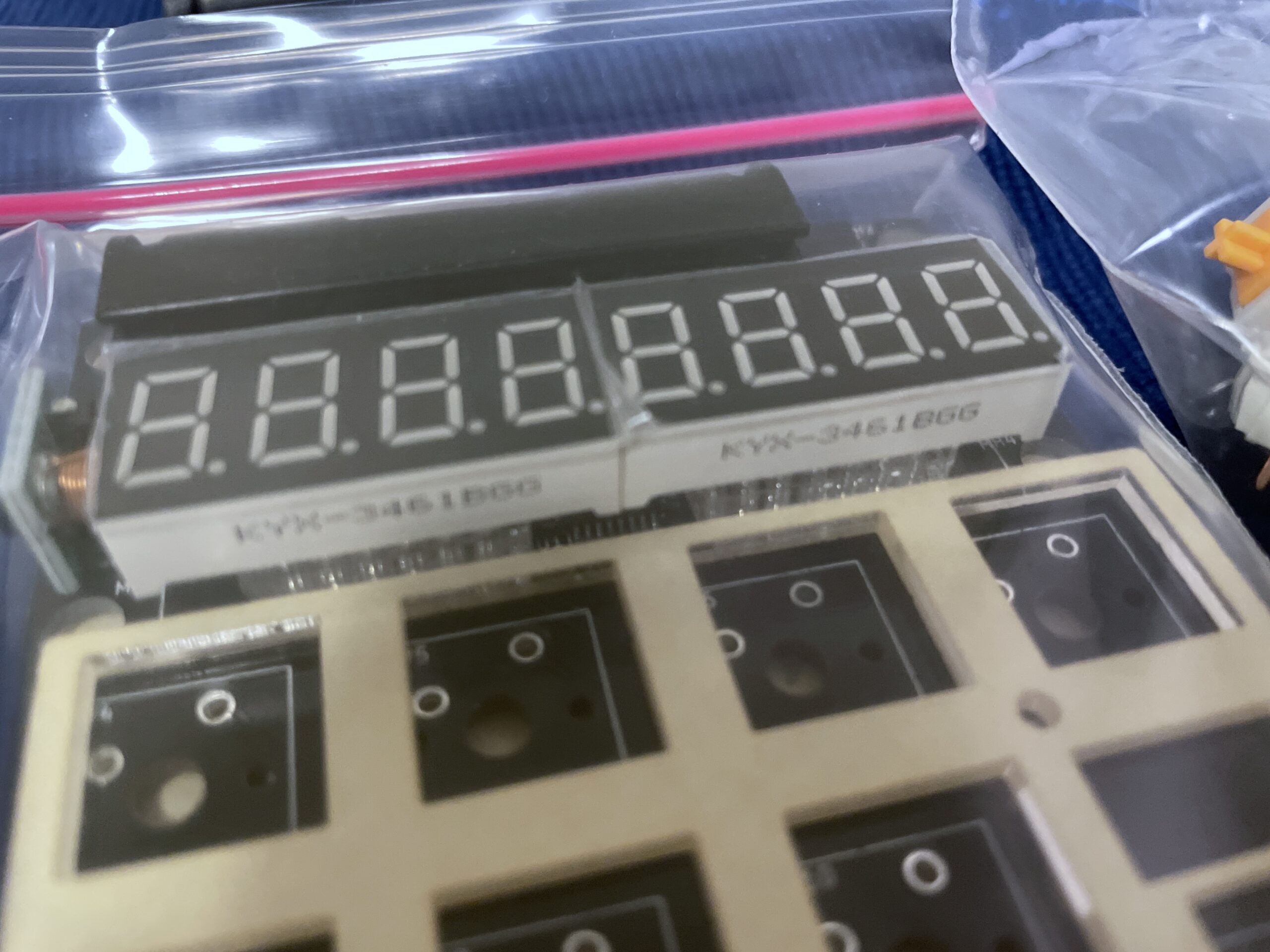 Powered by two beefy seven-segment LED displays and a tiny bit of circuitry it makes calculating fun. My build is equipped with Glorious Pandas (non-lubed). I am planning on getting a Glorious PC Gaming Race GMMK Pro 75% Barebone keyboard and wanted to see how well Glorious Pandas thock before getting a full set of key switches.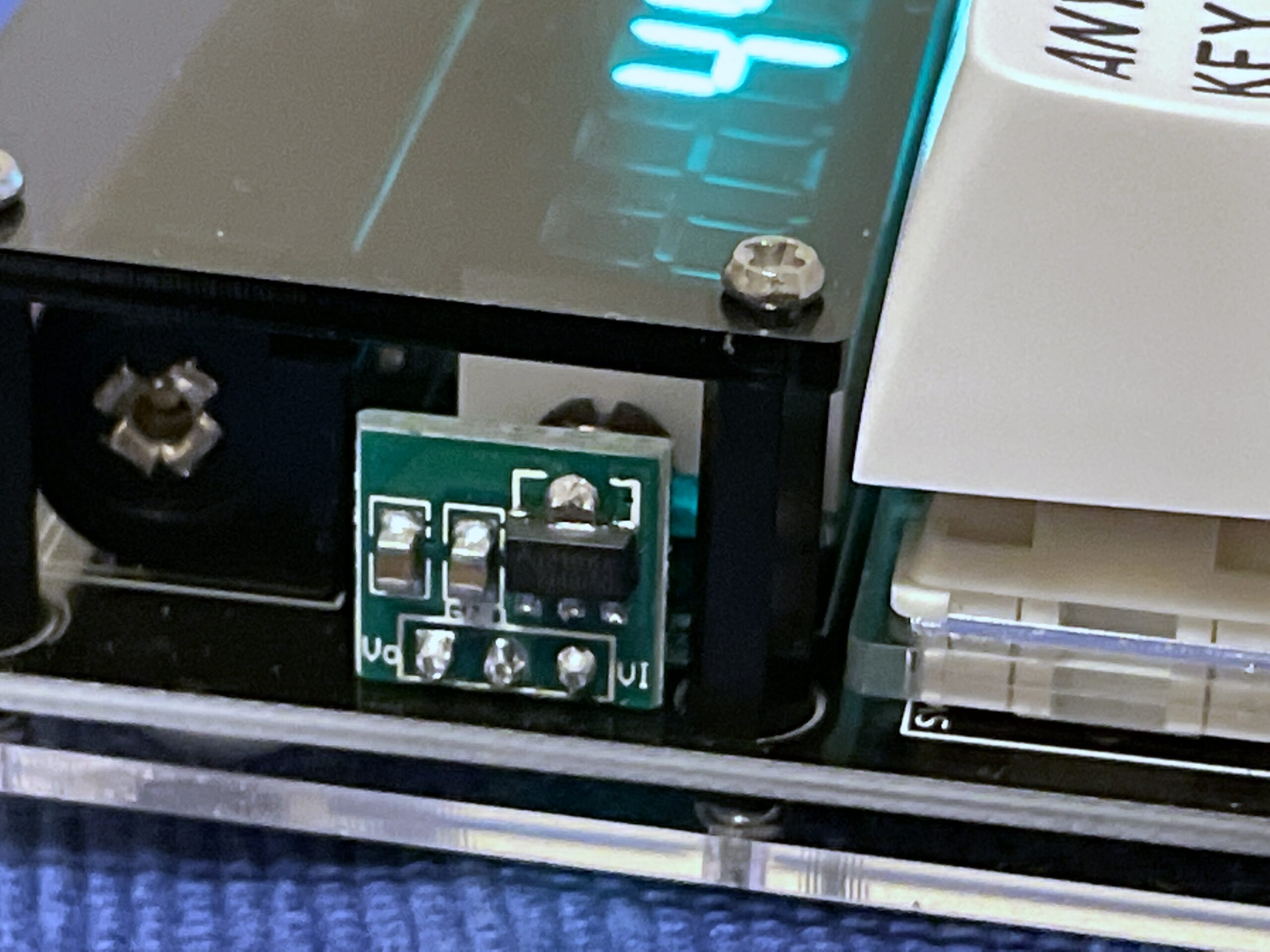 Here's a bit of circuitry, nice and simple.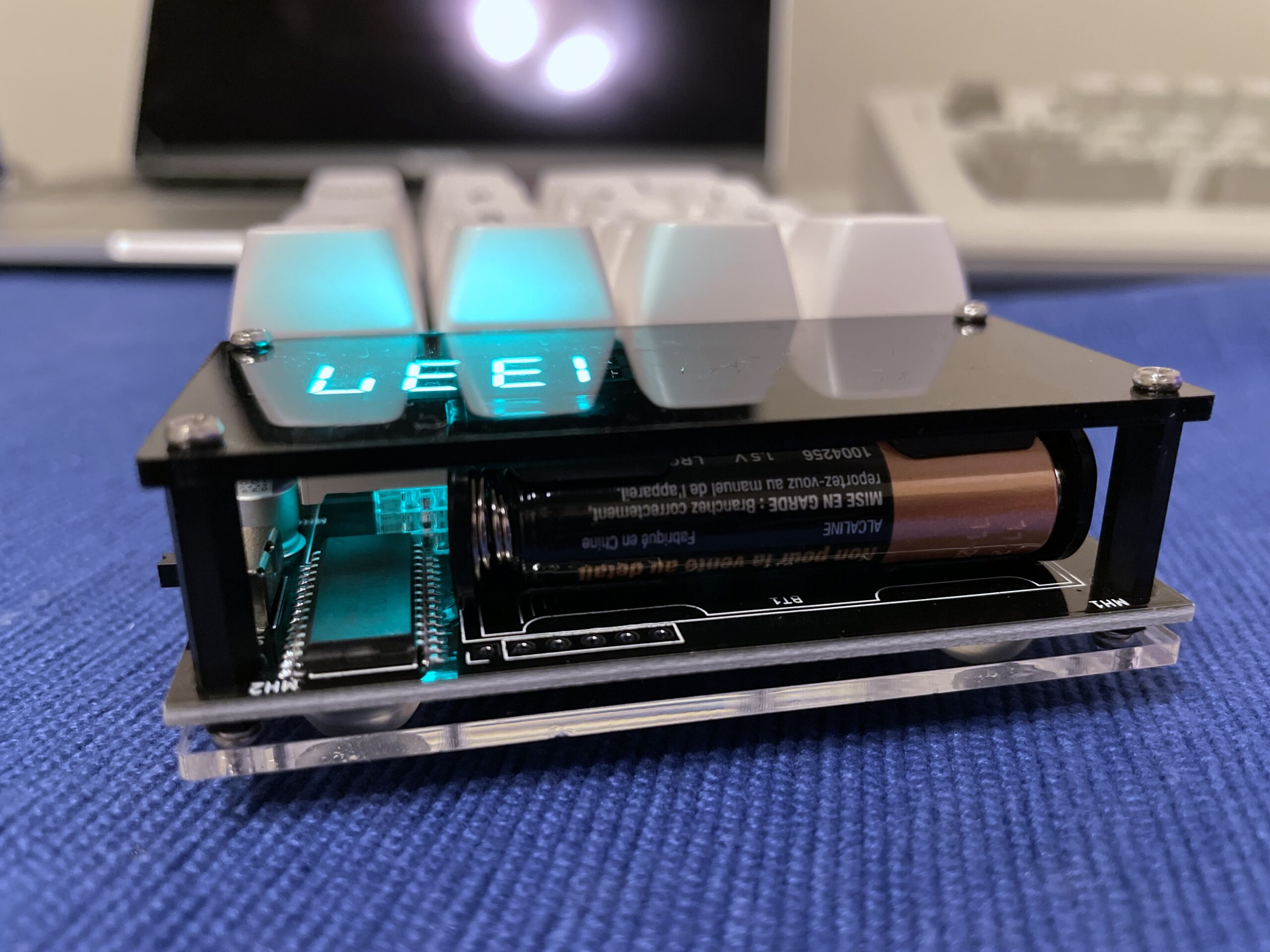 Powered by 1x AAA battery, just don't forget to remove it when it isn't in use!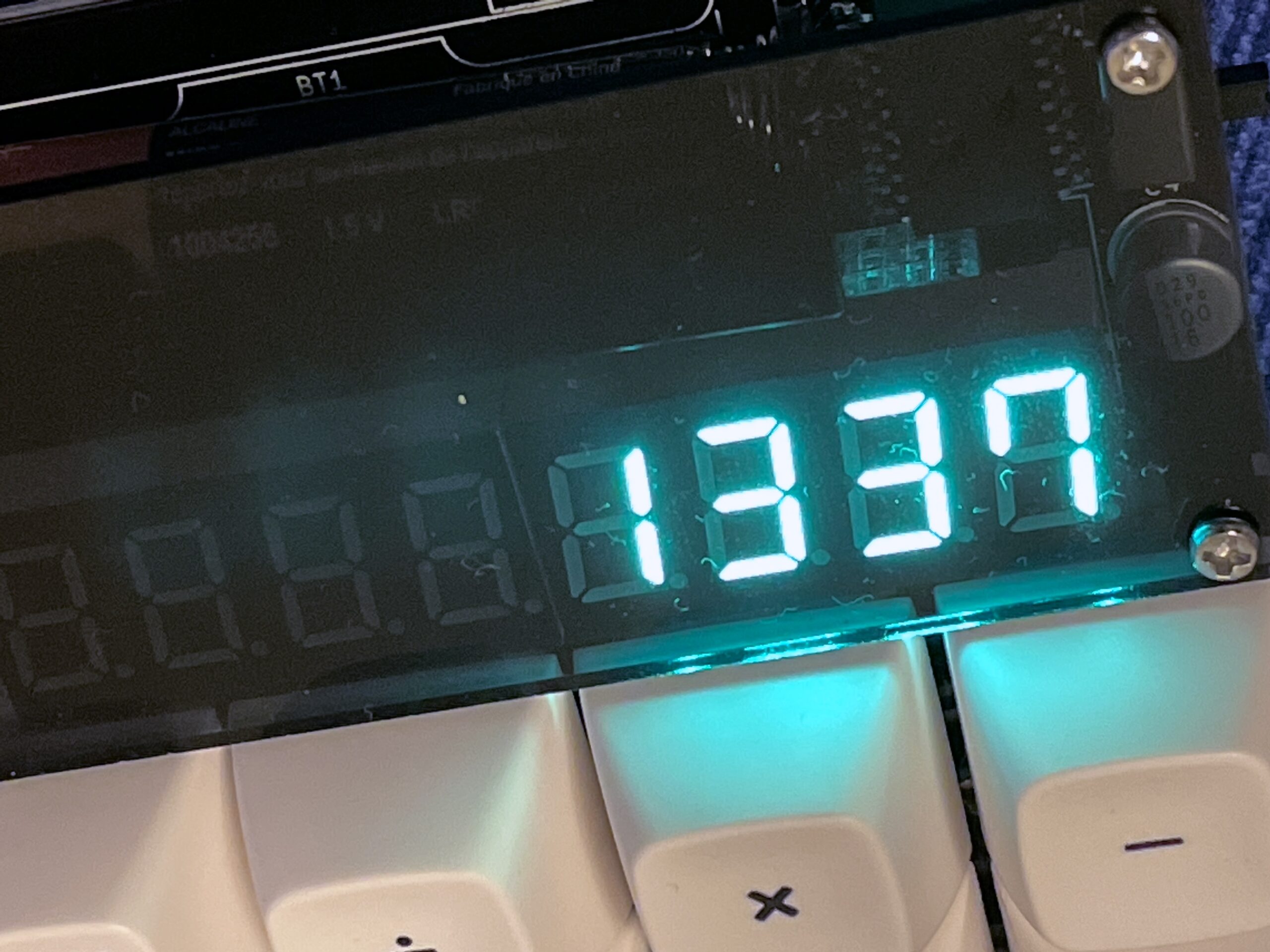 Obligatory 1337. The calculator is limited to six characters for most operations. So while I couldn't fit 8008135 onto it…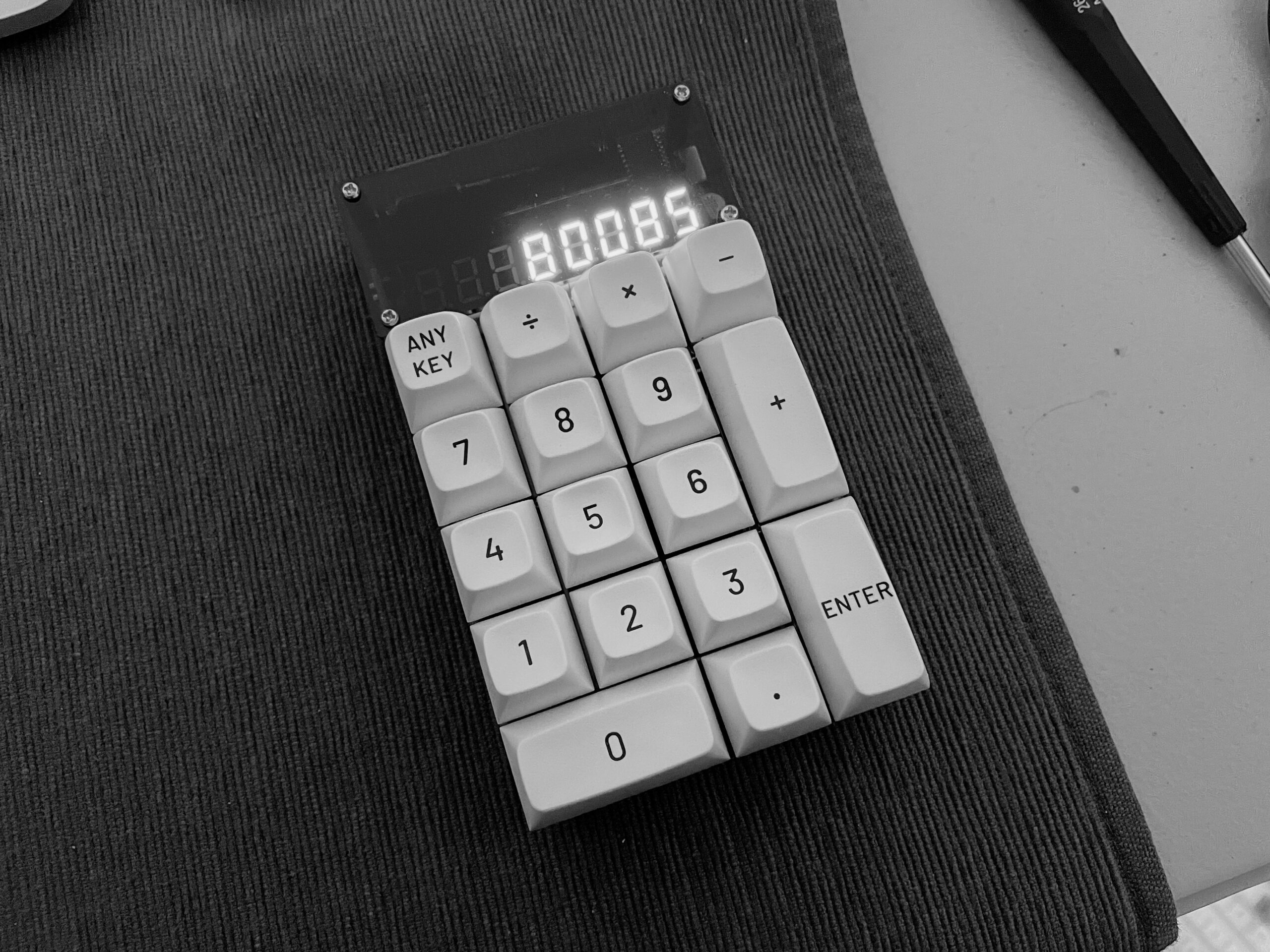 I was able to get 80085 loaded in. It's in black and white to be art. Loaded with class and certainly not tasteless. Assembly was straight forward with the complete build video found on YouTube here.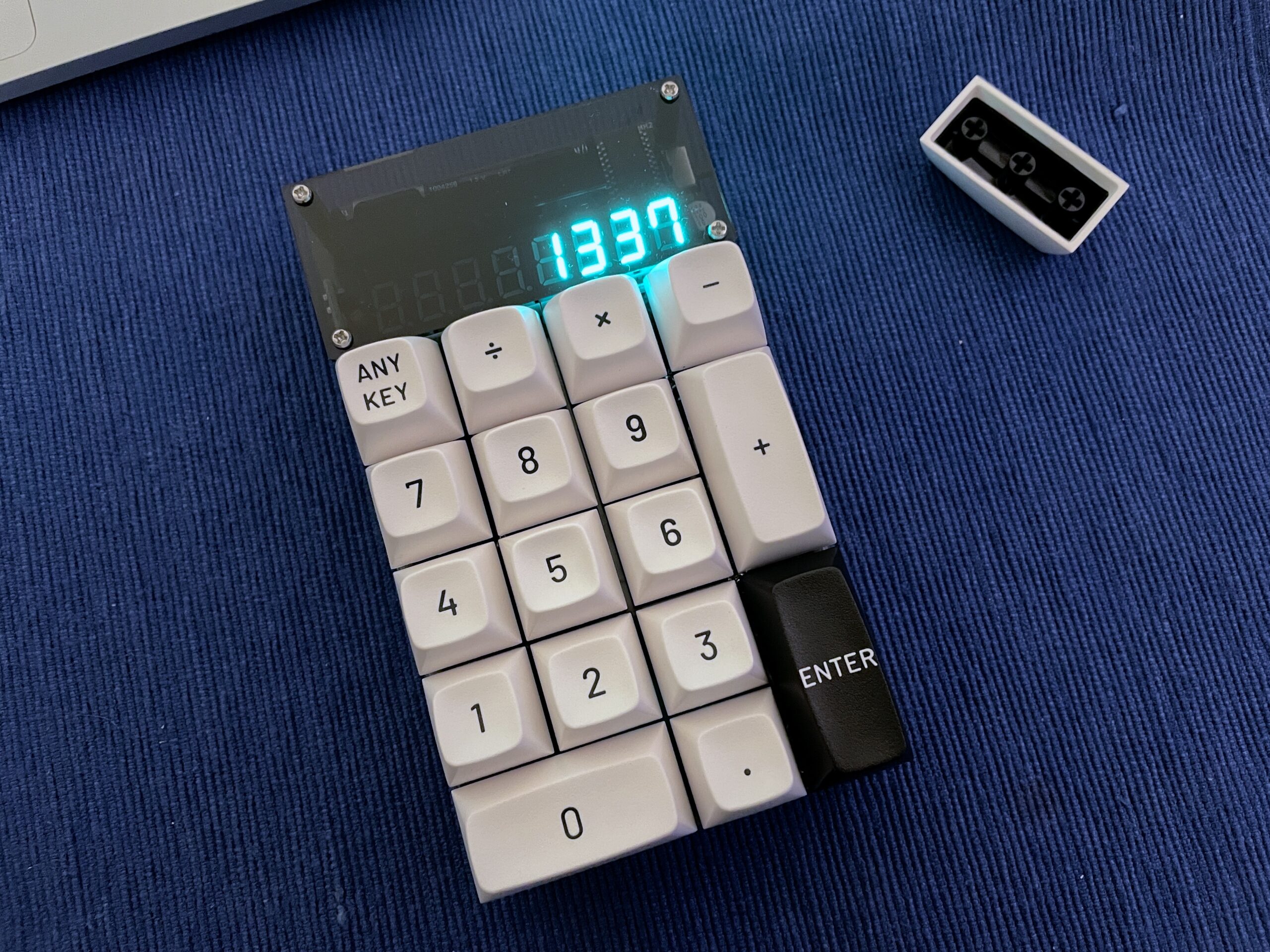 1337 with the alternate ENTER key. The keycaps installed are the Drop MT3 Black-on-White Keycap Set. I'll be installing these onto my GMMK Pro. I must admit though the Drop ALT keyboard looks very nice… expensive, but nice. In other news, I've also been working on a device known as the YamPAD. More on that in a future post!