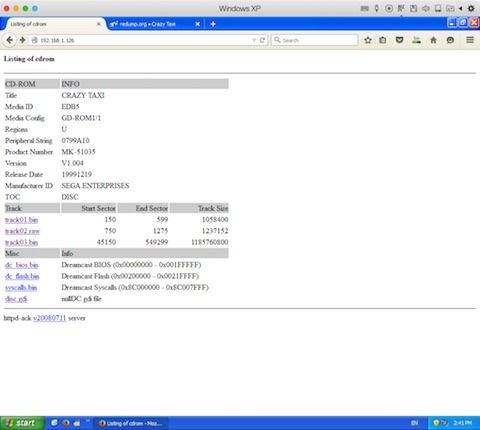 The Dreamcast Broadband Adapter is one of the most awesome pieces of technology for a Sega Dreamcast system. Not only does it enable you to "download" your GD-ROMs and GD-Rs, it allows you to download your BIOS straight from your Dreamcast. You can then run a CRC32 via Terminal (on OS X) and compare with what data Redump.org has. If it's a match, you have nothing special…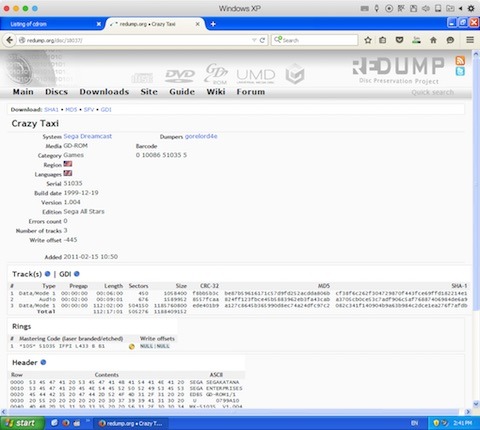 As I discovered with four "silvers", discs that were commercially pressed by Sega but had no labels printed / pressed onto them – a very late beta if you will. Anyway, I had Chu Chu Rocket, Space Channel 5, Crazy Taxi and Virtua Striker – all NTSC-U and none differ from the retail versions which is mighty boring. It never hurts to check though!
Virtua Striker wasn't in the database so I hit up a scene release from way back when and had a search with a hex editor for "SEGAKATANA" to find the header buried inside a CDI file. That gave me the details I needed to write off Virtua Striker as being retail.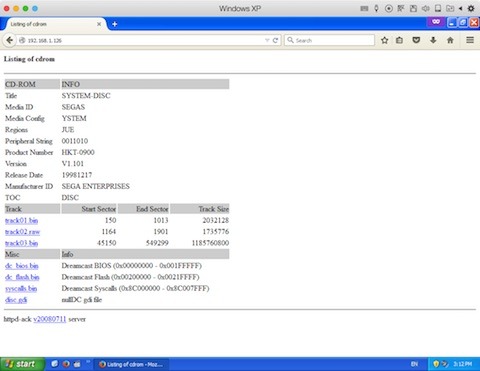 And while I'm at it, here's some details on the Dreamcast System 2 Disc, both my copies (S-2XXX and S-3XXX) are identical! Best to use the XDP browser (as it's not entirely in Japanese) to set a static IP address so that httpd-ack can see the network properly too! 🙂
References
http://redump.org