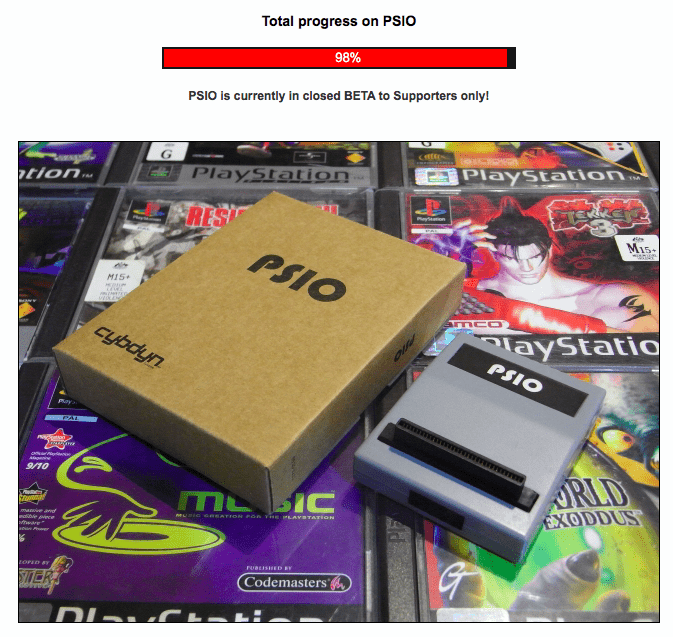 Incredible! I look away for a few days (or maybe weeks… months?) and the PSIO status page has been updated to 98% complete. I've been speaking with Shadow on the email and he definitely seems to be in top gear. What he and cybdyn have been doing and have done is nothing short of an amazing feat and I am absolutely looking forward to the fruits of their labour.
One can only hope that they will also work on a Sega Dreamcast, Sega Saturn and Sega Mega-CD equivalent too. Time will tell as these things most certainly do take time. While waiting watch the below video of an early prototype (version 1.1) of the PSIO device on which we can see Metal Gear Solid, or MGS, working what appears to be flawlessly!
You can click over to ps-io.com if you have any questions since I am only a tester of the hardware and no longer have access to it – returned to the developers as it is now well into version 2.x.