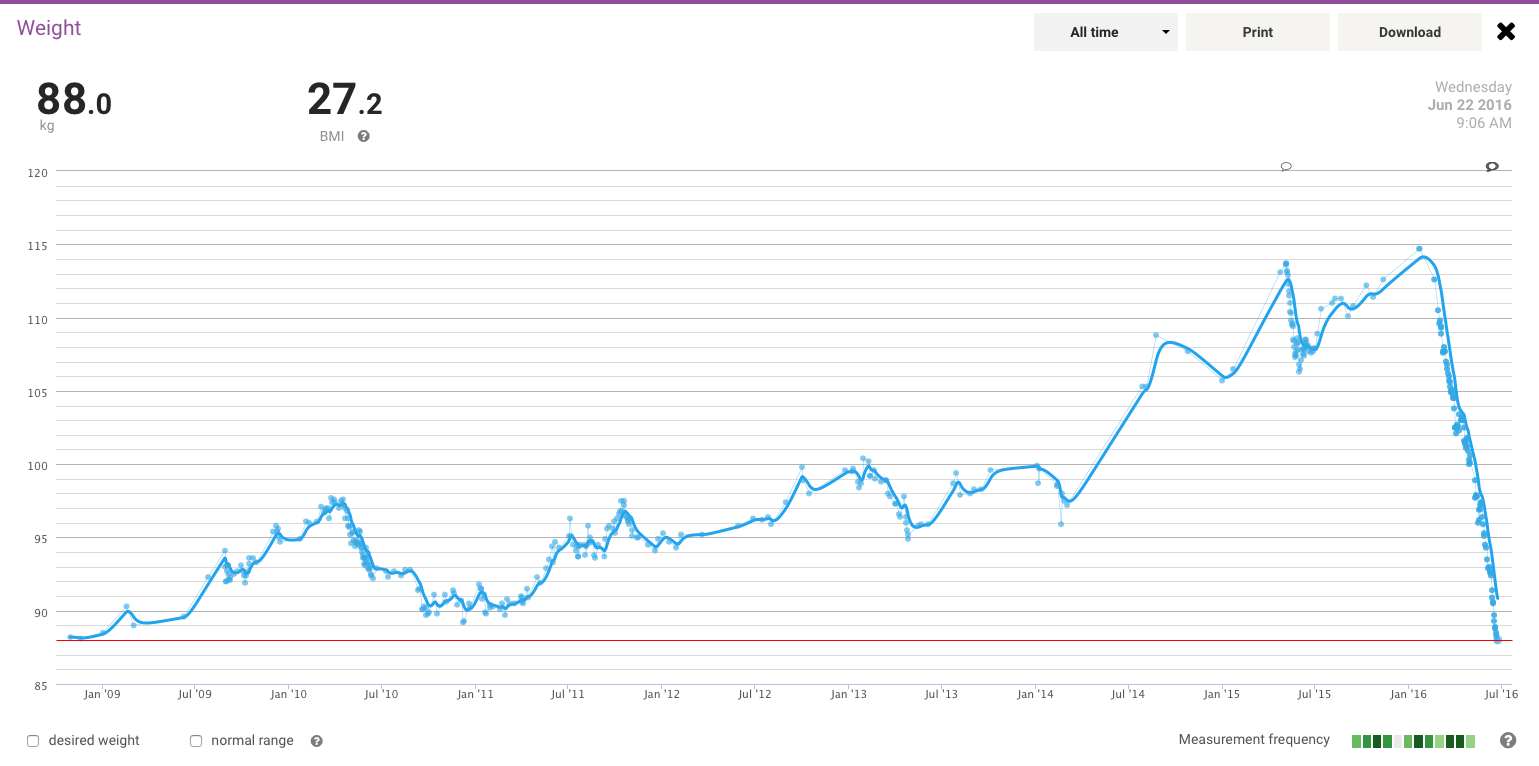 Mission accomplished. Today on the 22nd June 2016 I have finally reached 88.0kg. This puts me at the lowest weight in my recorded history. Records date back to October 2008, a mere eight years ago. Alright, maybe not that mere. Chicken and milk. That's how it was mostly done. Let have a look at some more cool screen caps though. First up, the last six months (or thereabouts) of lean / fat percentages. I like where the trends are heading.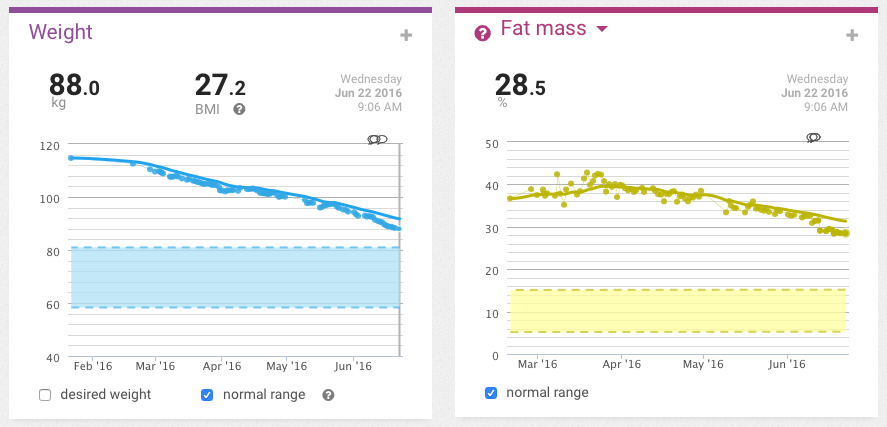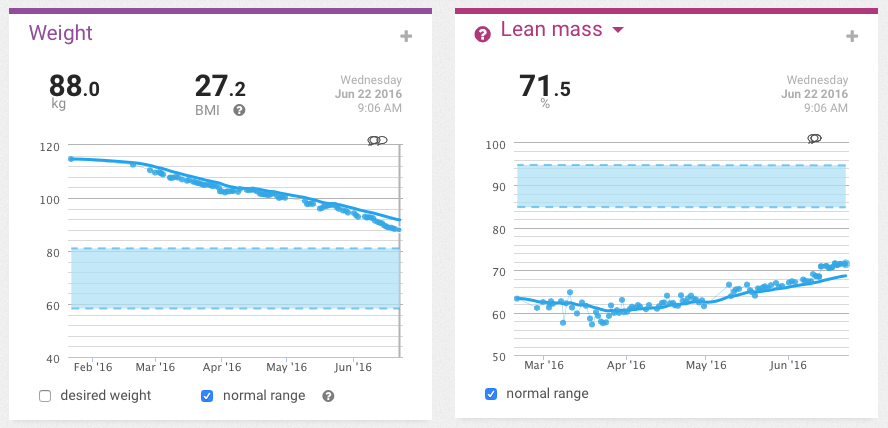 Next we have the entire history since late 2008 crammed onto tiny charts to make it look dramatic.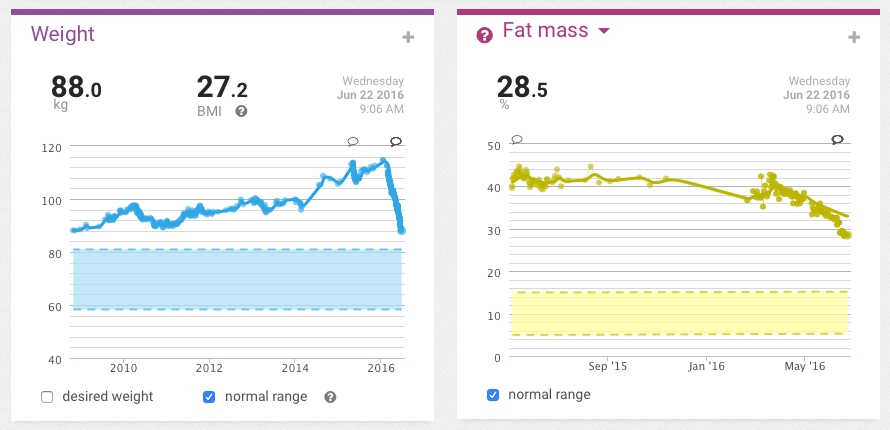 Up next is the last six months where I sat at a massive 114.7kg and have shed 26.7kg to date.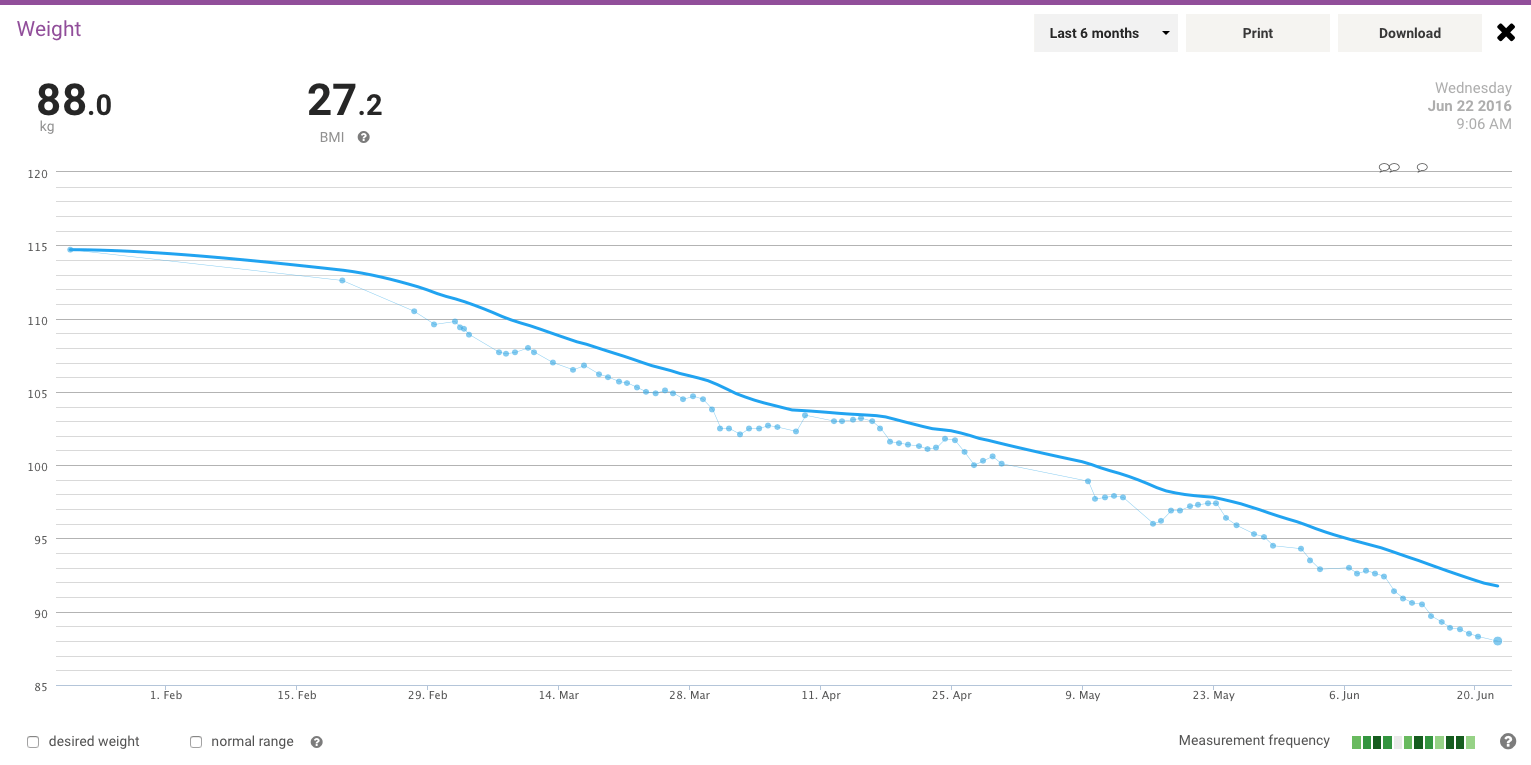 The goal though is to have lost around 35kg to put me at around the 80kg mark, just inside the healthy weight range. Yep, bragging rights will be mine. Thanks BMI scale. To think I was happy to go from "Obese" to "Overweight", imagine what it will be like when I hit "Healthy"! Might be a good day for… cake? Or was that all a lie…
Full steam ahead to the magical 80kg mark!