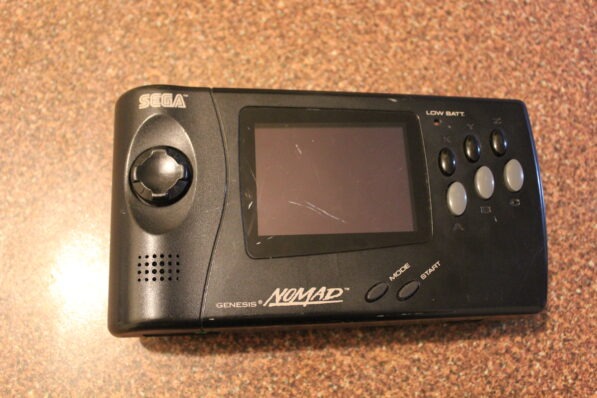 Dialled things back a little while waiting for all these other things to arrive from last weeks purchases. Yet there are still some awesome things on the way.
First off we have the Sega Genesis Nomad (above). Essentially a handheld Mega Drive. I've also ordered a battery pack to go with it and it appears to use the Mega Drive 2 PSU style plug. Also picked up two replacement screens fronts as the one I am getting is quite scuffed and scratched. The battery pack takes six AA batteries and clips on the back.
Picked up a box Dreamcast Mouse, unsure if it is a PAL version though. A few ISA Ethernet cards for the Amstrad Mega PC. A NiCad 3.6v 60mA battery for the 386SX motherboard from the Amstrad Mega PC. A bunch of DC-DC step down converters for the Saturn External PSU Project.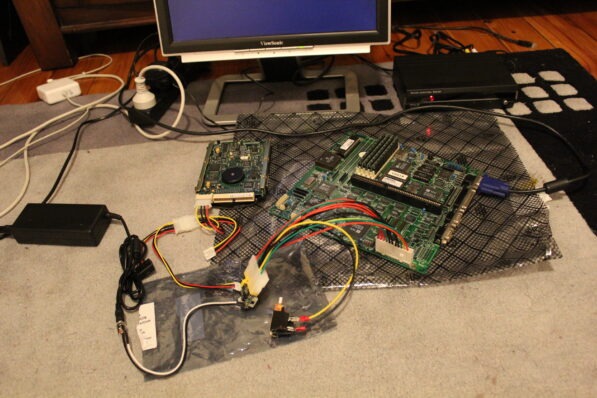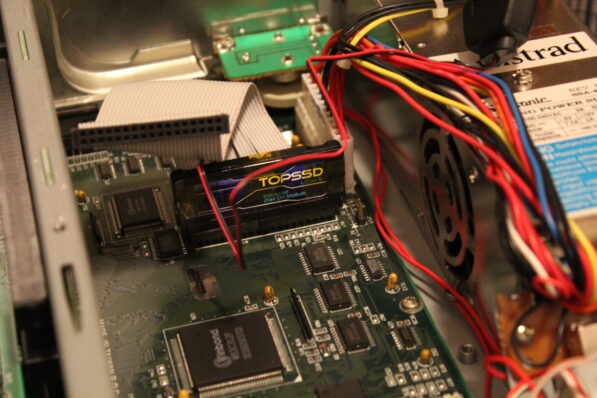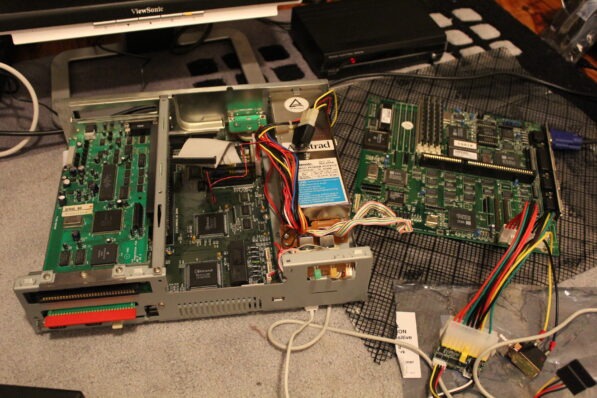 A PicoPSU-80 – these are interesting, they take 12V in and make it power low powered computers, it is the exact same idea that the Saturn external PSU will work on. I'll be running it through a cable converter to change it to an AT style power plug to test with the Mega PC as a spare PSU. AT style power supplies are really hard to find these days – especially non-standard ones!
I am still waiting and hoping to receive the DS1287 RTC chips as well as the 4GB DOM that was ordered to plug into the Amstrad Mega PC. Hopefully this week is their week. Interestingly the one of the faulty Saturns that arrived late last week appears to be a VA0 model – the first revision. It only appears to have a worn out laser which is good, the PSU is in good health going off initial tests.