There always needs to be a starting point. And this is where we are starting. An overview of the General Electric Model 4665 AM/FM Electronic Digital Clock Radio. Neat things about this radio is that it has a vacuum fluorescent display (VFD) for the clock section.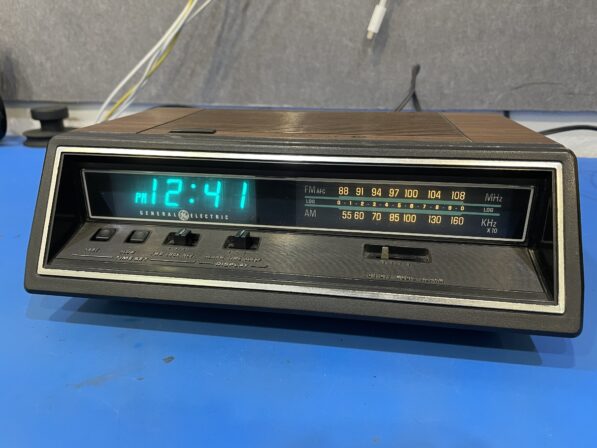 VFD has always been an arch-nemesis of my precious Nixie clock. I don't think the technology was that much of an improvement and quite frankly love the glow of the Nixie tubes. Well that and probably some influence from Stein's Gate c/o Nick. Yes that Nick. SuperNick.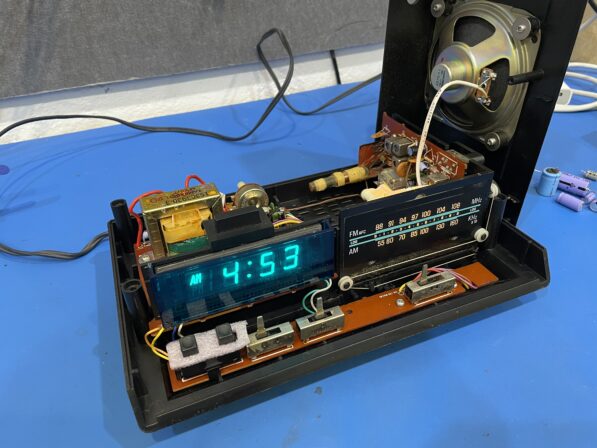 Overall though, this radio has held up quite well for the last 42 years. On closer inspection it turns out the date stamp I could find internally was 8004. Week 4, 1980. What a way to break in the 80s! I'm sure this jammed out a fair deal of John Farnham back in the day. Imagine waking up to that every day of the week for 42 years. Pure bliss insanity.
There's a few more parts to come on this one so stay tuned! 😉