Well it's been a year, to the day. There's been a few patches issued and the game has progressed from from 1.06 to the current 1.31 on my trusty PlayStation 4 slim, aaaaand the game still crashes.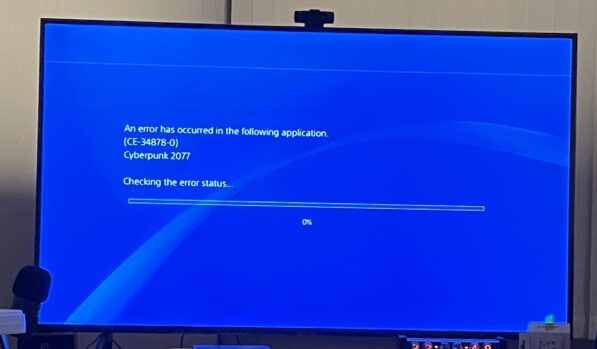 Fun fact: Most of the times the live stream ends is due to a crash. I report them every time and it's heartening to see "Console-specific [PlayStation]" along with "GPU memory optimization" in the patch notes.
The first several hours are quite boring. The story seems alright so far, I guess I still have a lot of game ahead of me though. I really wish they'd scale up some of the text sizes. It makes reading anything on the screen a little painful. I wonder if there's a setting for that?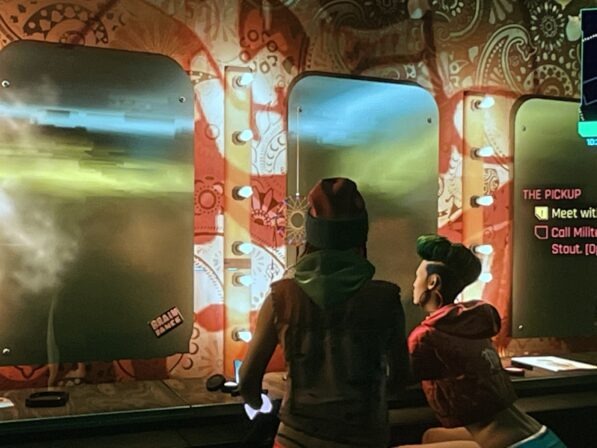 The above image hit me with whatever the uncanny valley equivalent is for glass surfaces. At first I was like what the heck is supposed to be rendering? Are they windows? Nope. They are mirrors. Mirrors folded from some of the dullest aluminium foil I've ever seen.
I feel bad for my poor PlayStation 4, it's not your fault this game somehow made it past QA testing. It should never have happened. With game physics (read: bugs) reminiscent of early Fallout 4 and graphics of The Outer Worlds, it always was a recipe for disaster! 🏄‍♂️