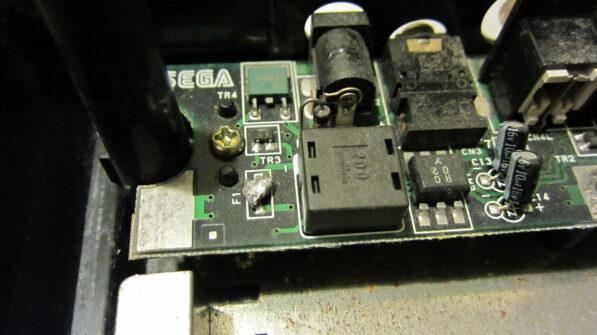 Received another Sega Mega-CD 1 today with a Sega Mega Drive Model 1 on top of it. Pretty rough shape but does function. Pulled it apart and found rust / liquid residue. The fuse has been replaced with a solder blob likely due to the fuse blowing because of the liquid damage (see below).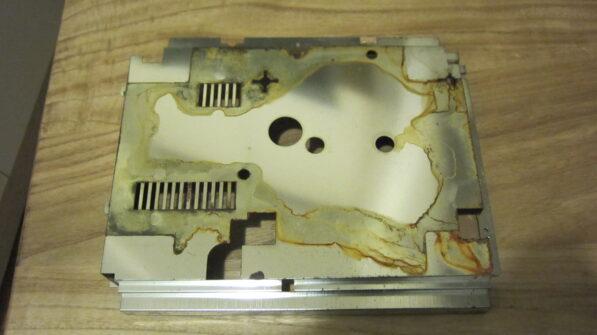 I'll need to replace the fuse after cleaning it up as best I can. It also seems a bit slow to recognise music CDs, when it has identified them it will run through the disc fine. Both my Sega Mega-CD Model 1 units have JVC lasers so far. Sony CD decks do exist in the wild for the Model 1… and they can be easily replaced.
I also received two Sega Saturn Model 1s in the mail, one apparently had a dead laser and the other a dead PSU. The guy I bought them from said he was going to swap them together to make one working unit but they weren't compatible… but they were… I swapped them over and one of the units works fine now. The PSUs were identical. Need to swap the PSU back into the other Saturn and check the laser is actually not working.
Both models have different mainboards, one of them is a 64-pin model that looks the same as my Model 2 Saturns – more spares for one day in the distant future. Long live 90s gaming!