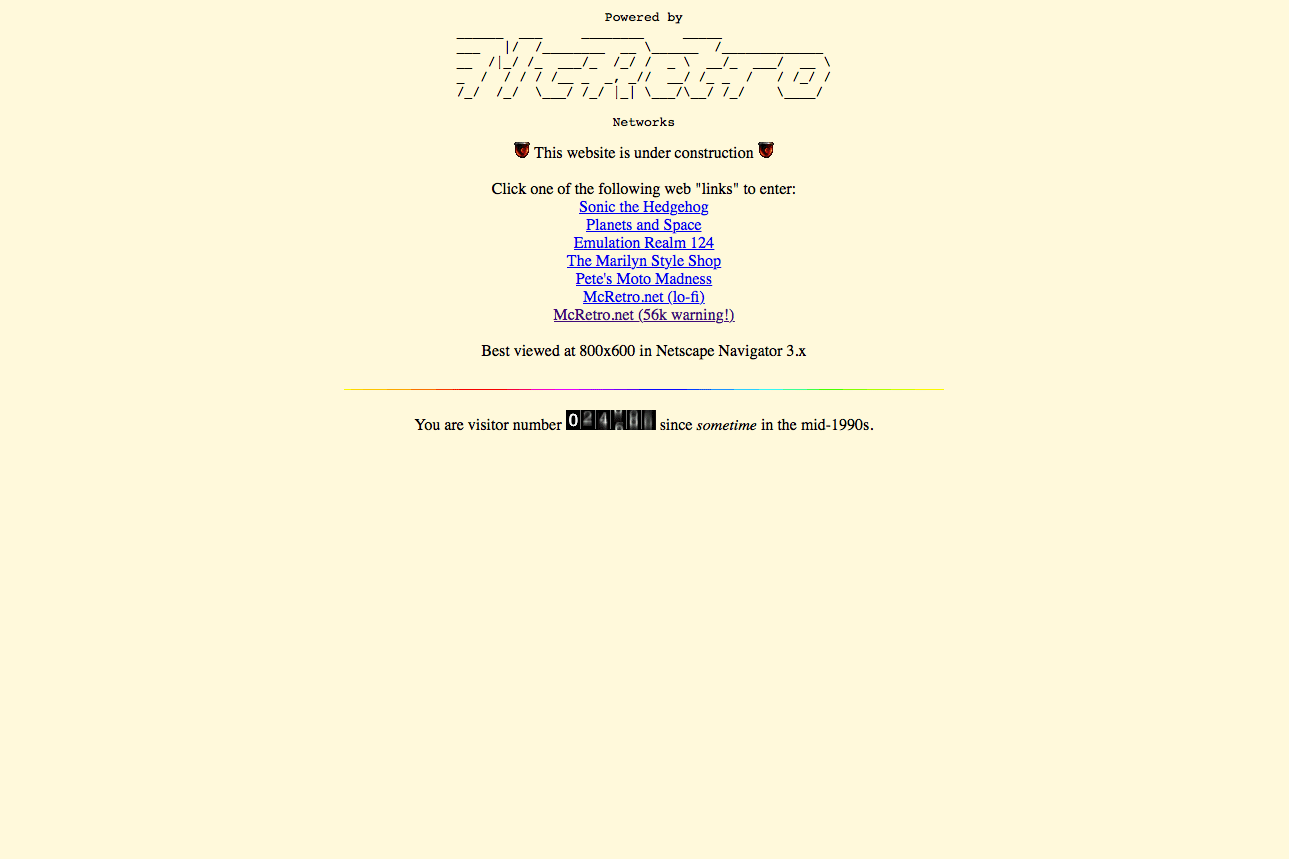 WordPress does not like working with darknets due to something, something. What were those somethings? I've already forgotten. However, it has led me on a new journey to create eleventy7.net – not the hip Christian rock band or anything to do with The Hobbit… but a website dedicated to the old.
I'll essentially be boiling down McRetro.net (in my spare, spare time) to a HTML 2.0 compatible website, that's before HTML 3.2, let along 4.0 / 4.01 standards! You won't find any fancy cascading style sheets on there. Just nice code. Code that will work on your older computers – such as the Sega TeraDrive or even your IBM PS/2.
There'll be a few links on the splash page (yes! it has a splash page!) that will point to various other rebuilt websites from the past. I'll try and keep them as old school as possible so it ensures compatibility. For now though, you'll need Netscape 3.x and a screen at 800×600, if you know what I mean! 😉
In the mean time, I'll be merging the real McRetro.net with this new server, all still running on a Raspberry Pi, with this new website so that all may exist. Oh and the darknet address should work now. WordPress really doesn't like linking to two websites. SEO issues they all cried, it's the freaking darknet. Does the darknet even have an SEO setup?
Figured I had to purge the Raspberry Pi of all that IRC server stuff I played around with. Anyway, enjoy! 🙂