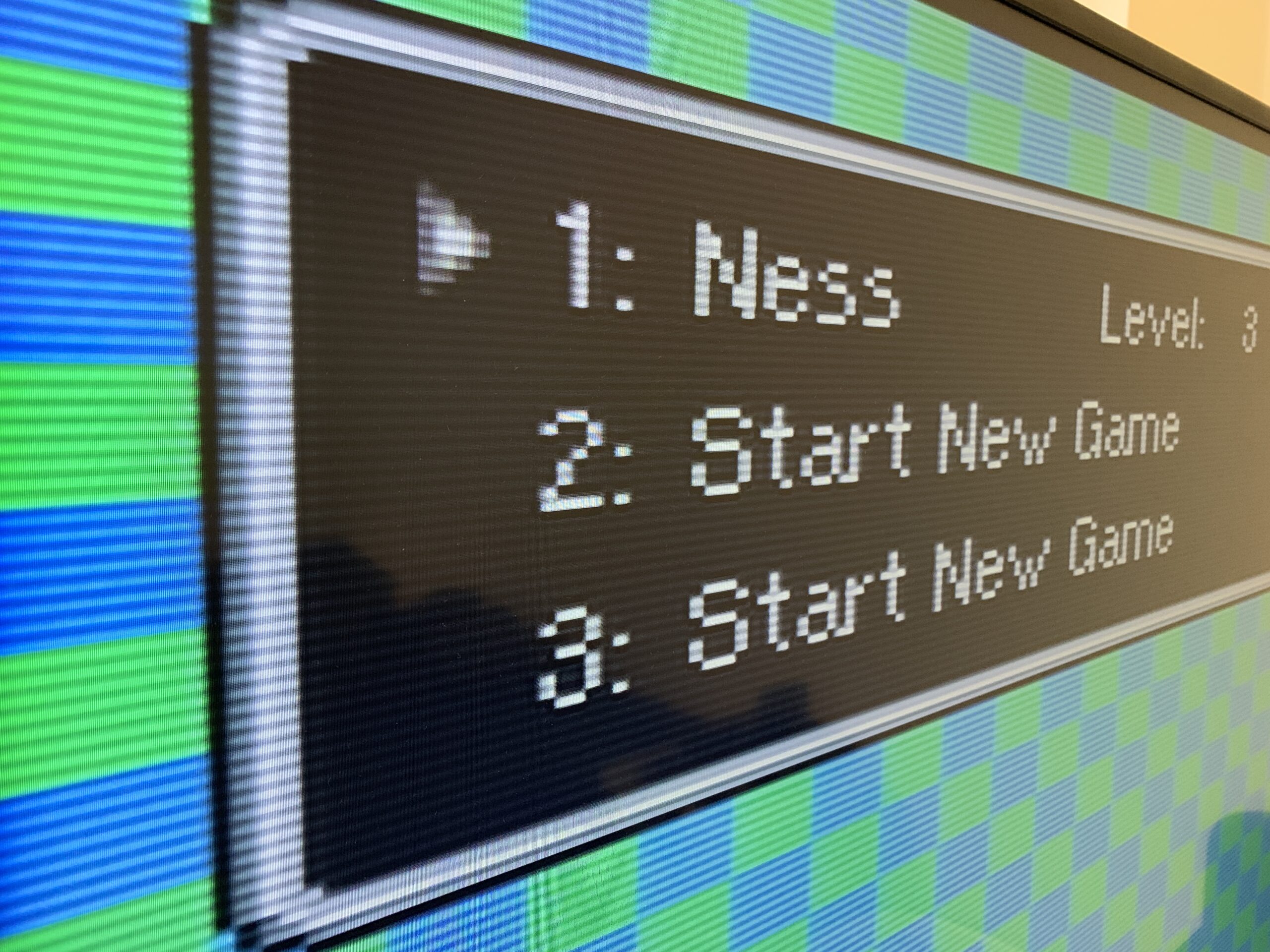 EarthBound (1995) SNES. Incredible game that I cannot recommend enough. Lifted from Wikipedia:
EarthBound takes place in the 1990s, several years after the events of Mother, in the fictional country of Eagleland, a parody of the United States. The player starts as a young boy named Ness as he investigates a nearby meteorite crash with his neighbour, Pokey, to find his neighbour's brother Picky. They find that an alien force, Giygas, has enveloped and consumed the world in hatred and consequently turned animals, humans, and objects into malicious creatures.
Earth Defense Force (1991) SNES. This game is amazing with scanlines. Also lifted from Wikipedia:
In the Super NES version, the Azyma Empire has established headquarters on the dark side of the Moon. After attacking the Earth, it is revealed they have a secret weapon being developed on the Moon, one capable of destroying all life on Earth. The E.D.F. is ordered to send their XA-1 fighters in to drive out the invaders and destroy their ultimate weapon.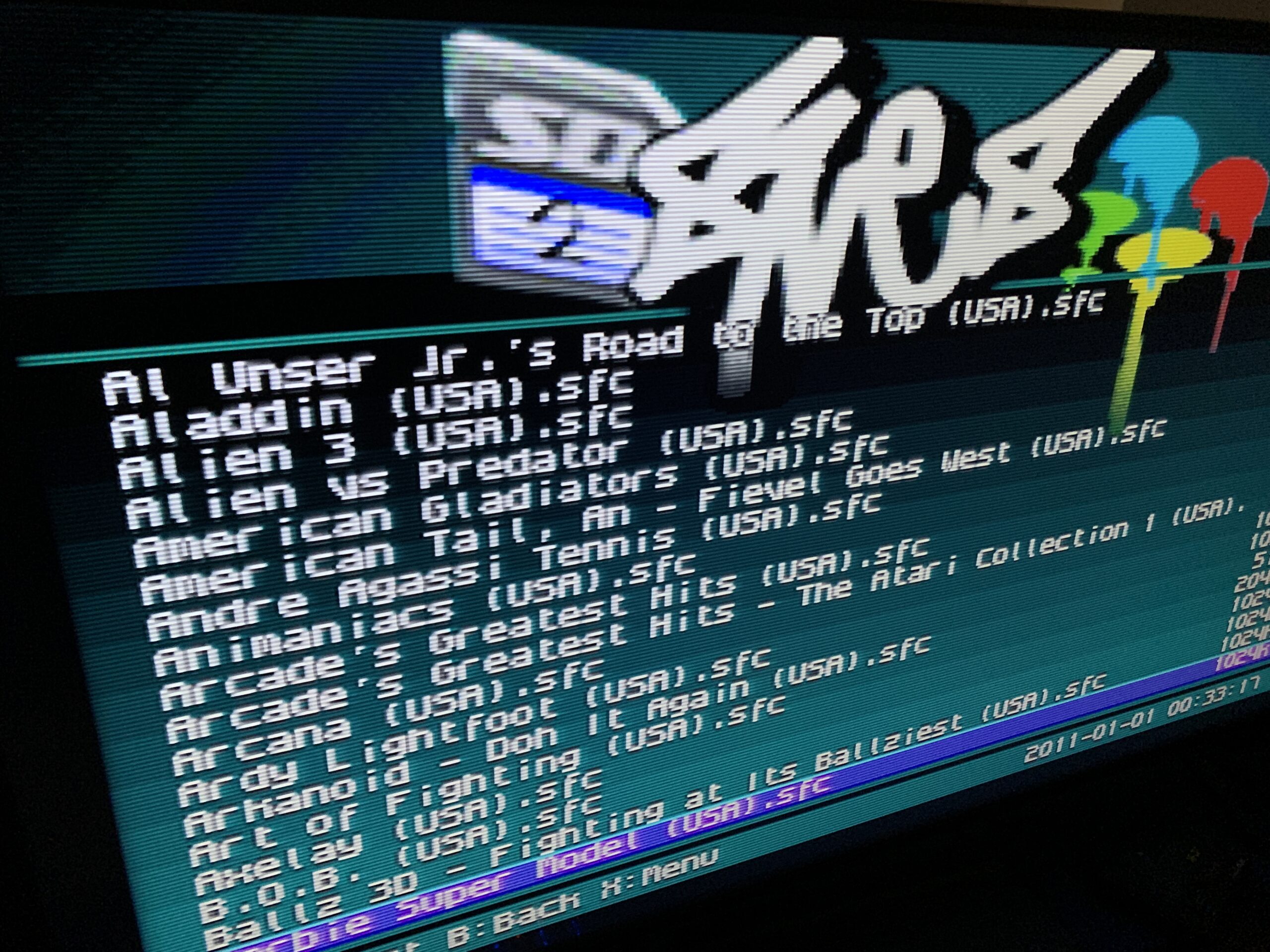 But nothing good ever seems to last forever. Above is my glorious SD2SNES working as it should be, you know listing the games on the cartridge or SD card I suppose.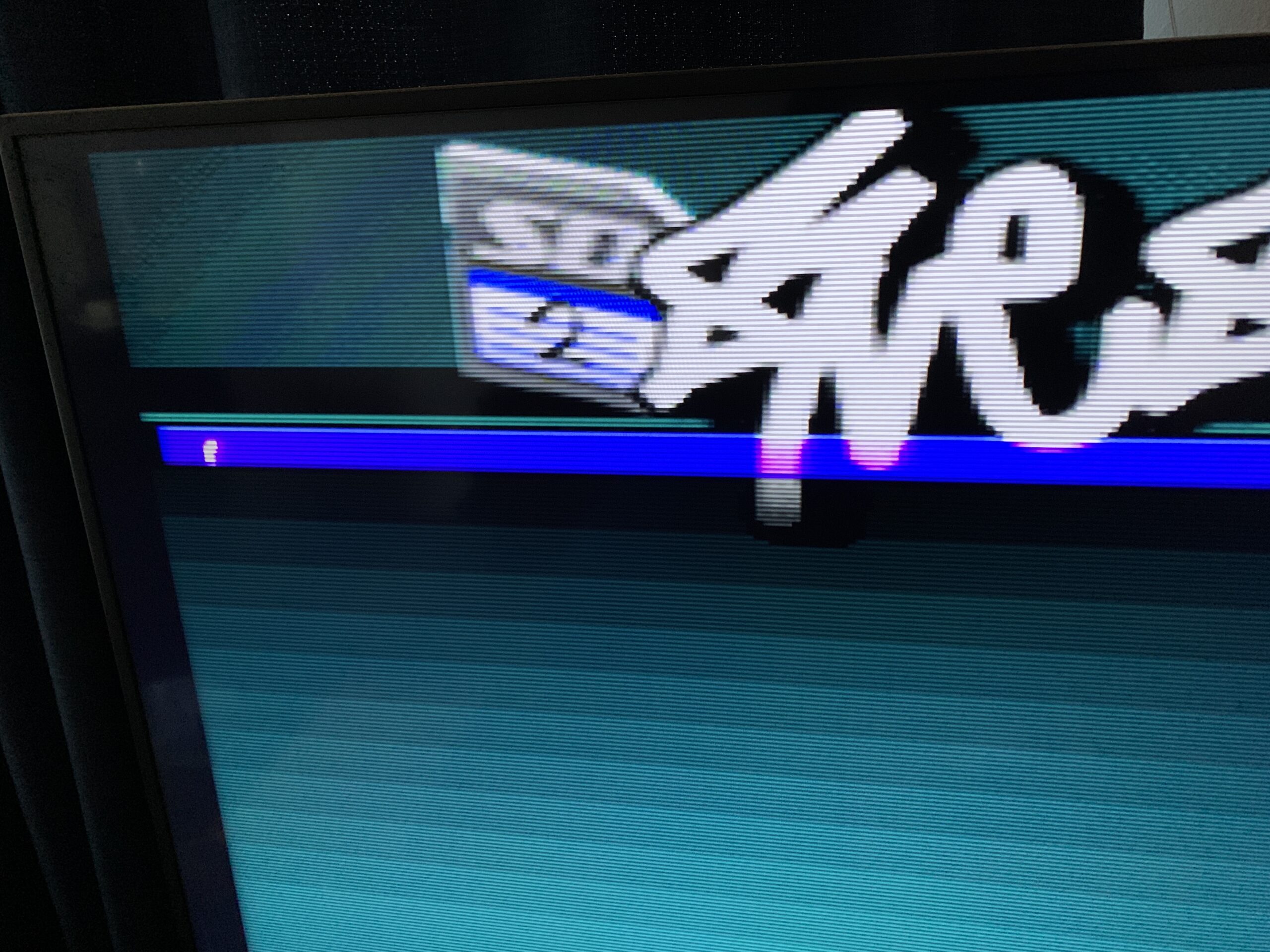 Then there's this, which isn't quite right. It does seem to be intermittent which makes diagnosing the fault a little more interesting.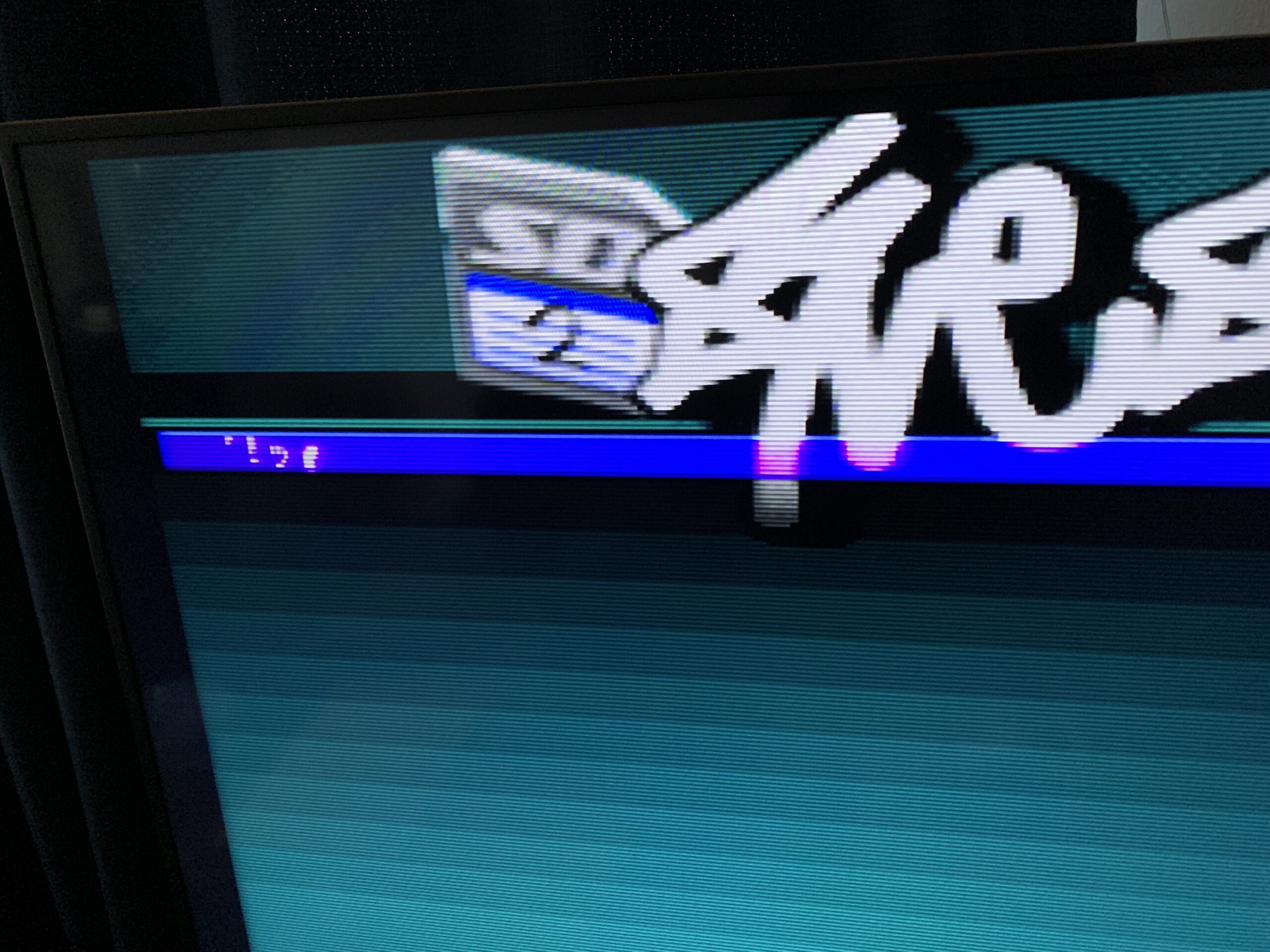 So while my SD2SNES might be dying, the scanlines look amazing. It had a good run at least, maybe it's time to move on to another solution for my retro gaming. Farewell SD2SNES!