I knew I'd eventually get around to setting up some sort of gaming live stream!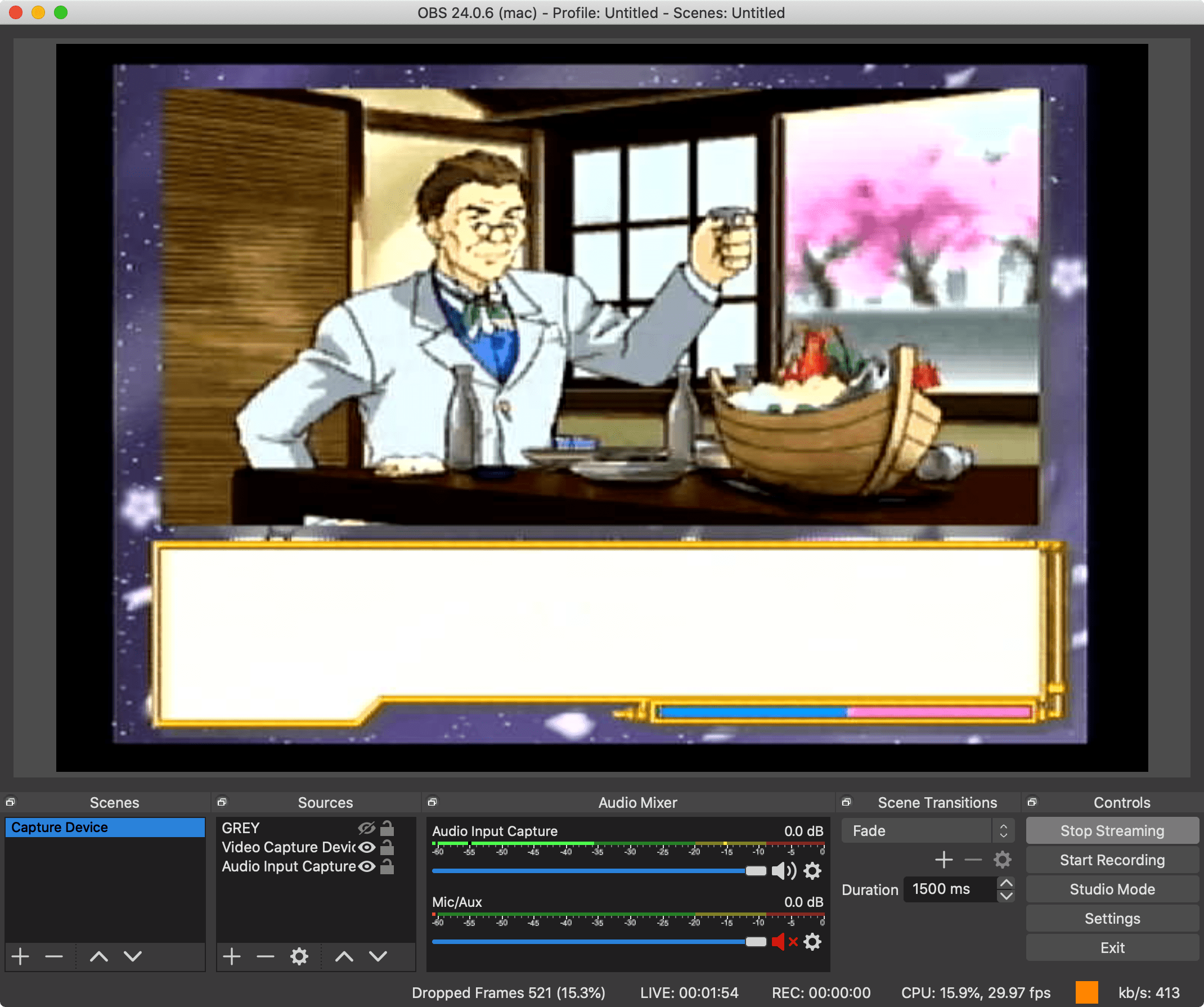 Too bad OBS on the Mac doesn't run terribly well and tends to crash when in the background. Yet when booted to Windows 10, it's perfect! As a result I'm on the hunt for a small form factor streaming PC. From what I can tell I just need a bunch of CPU cores to handle processing.
I had been doing streams via a very cheap $11 composite capture USB stick. It is absolute garbage, but it sure does match what composite was all about – quick and dirty!
I've now stepped up and have a StarTech USB3HDCAP, but need RGB cables to arrive along with an OSSC (Open Source Scan Converter) I picked up. Of course I buy the revision 1.6 just before they announce the OSSC Pro, but that's alright I suppose! In the grand scheme of things, I just need it to do a better output than composite.
The future sure is looking interesting, the Dreamcast footage was captured on a faulty capture device I got a full refund for, which was most welcome. I've since passed it on to someone else. Maybe they'll use it, maybe they won't!
All in all, things are looking up! Stay tuned (on the McRetro Gaming channel, not on the Shane McRetro channel).