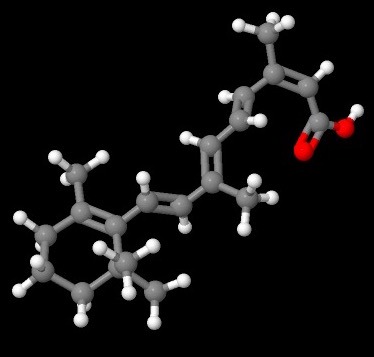 Symptom 1 – Tenderness or stiffness in bones, joints or muscles
Fish oil is the weapon of choice on this one, it should be beneficial in two ways as back in the mid-late 1980s some research was done and it was found that EPA and DHA can reduce or prevent the triglyceride increase that Roaccutane can cause. It can't do much about cholesterol unfortunately, but mine is in the low range anyway 3.4mmol/L (reference range 3.9 – 5.5mmol/L). That said my triglycerides are 0.5mmol/L which is on the very end of the reference range (0.5 – 1.7mmol/L), so it probably won't hurt to increase those too much.
Arthritis Australia recommends 2.7 grams of omega-3 (EPA plus DHA) for arthritis, so if I "catch" arthritis while on Roaccutane, chances are I won't even know it!
The "brand" of salmon I eat each day for dinner contains:

EPA:   511mg
DHA:   783mg
TOTAL: 1294mg

And the fish oil I have contains:

TYPE   1x     2x     6x
EPA:   180mg  360mg  1080mg
DHA:   120mg  240mg  720mg
TOTAL: 300mg  600mg  1800mg

If I take two fish oil tablets with each meal I end up having 1800 + 1294 = 3094mg of DHA and EPA per day. In theory it should be excellent for fending off potential "tenderness or stiffness in my bones, joints or muscles".
I've also slapped a 1500mg dose of glucosamine sulfate into the mix, which doesn't seem to do anything too prominent from what I've read (heck it was on special). This is also to help with the above symptom.
Also Roaccutane prefers to be taken with a fatty meal as it is hydrophobic meaning it repels from water but will dissolve well in fats, helping with distribution when taken up by the body.
Symptom 2 – Hair Loss, changes to the nails and skin
Added Swisse Ultiboost Hair Skin Nails+ into the mix to hopefully minimise these side effects. As a bonus it has more non-haem iron which is great as the non-vitamin A containing multivitamin I take has a reduced amount of iron in it (2mg vs 5mg). St Mary's Thistle (milk thistle) has some sort of protective mechanism for the liver, apparently.
BIOTIN 2.6 mg SILICON (from silica-colloidal anhydrous 85.56 mg) 40 mg ZINC (from zinc gluconate 229.70 mg) 30 mg IRON (from ferrous fumarate 16.01 mg) 5 mg VITAMIN C (ascorbic acid from calcium ascorbate 60.52 mg) 50 mg ST. MARY'S THISTLE (Silybum marianum) standardised extract equiv. dry fruit 1 g (equiv. flavanolignans calculated as silybin 12 mg)
Symptom 3 and onward – What could possibly go wrong?
I'm sure there will be more that goes wrong throughout the course of treatment (4-8 months) I'll be reporting it in here. Nosebleeds for example does not sound fun at all. Sadly I won't be able to donate blood for the time (and one month after) I have finished Roaccutane as it is bad for pregnant women. I wouldn't want to risk their lives or their unborn child!