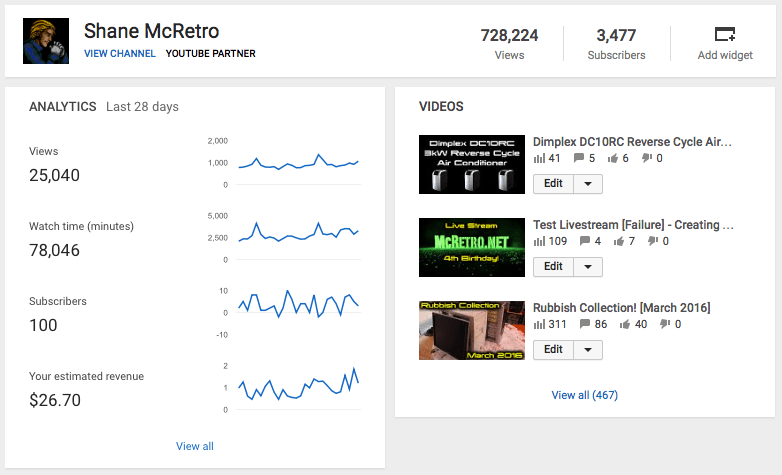 Well it's been four years since I decided on 11th March 2012 to fire up RetroJunkie2020 and signed up to Assembler Games, what have we achieved? Let's have a quick look at the Shane McRetro YouTube dashboard. Lots of numbers. Let's break them down!
Over the last 28 days:
– 25,040 views – that's 894 views each day!
– 78,046 minutes watched – 46 hours of video watched each day!
– 100 subscribers – 3.5 subs each day!
– $26.70 – 95c a day! Let's me buy a fresh loaf of bread each day!
It's absolutely insane when you crunch the numbers like this. 46 hours of video is watched every 24 hours. Incredible. It's all thanks to the subscribers who visit often (~10% of the subscriber base) and the rest of the non-subscribed folk who are probably just passing through. Amazing! Thank you all for the last four years, and here's to another four!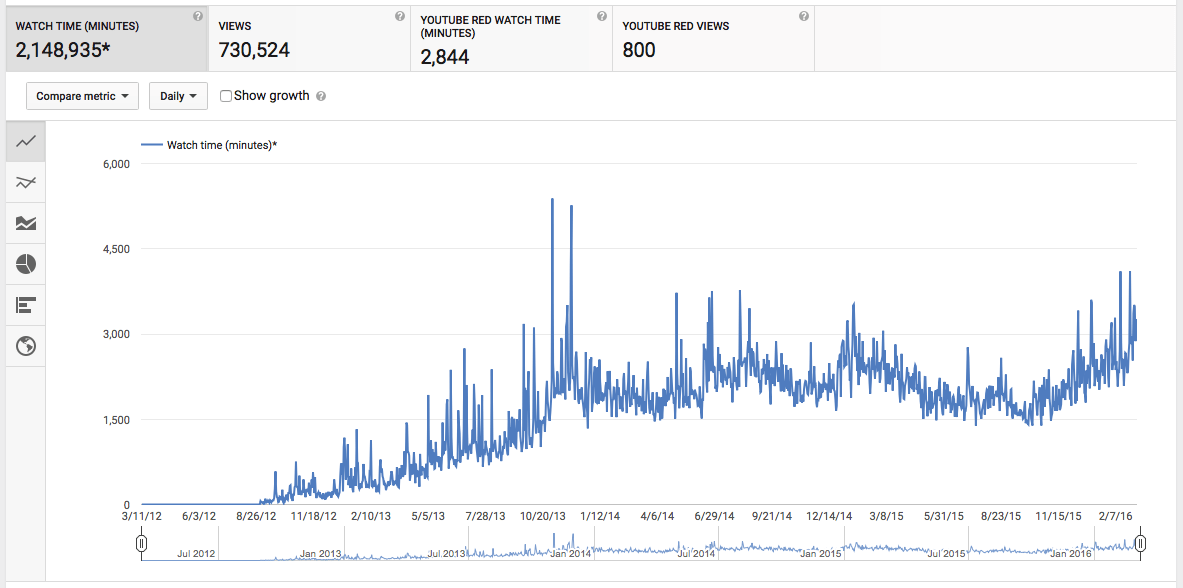 But let's just have a quick peek at the total watch time ever. 2,148,935 minutes watched over four years. That's 35,815 hours. Which is 1,492 days. Which is 4.08 years. Incredible! In four years, people have watched over 4 years of videos I knocked together! Just wow!