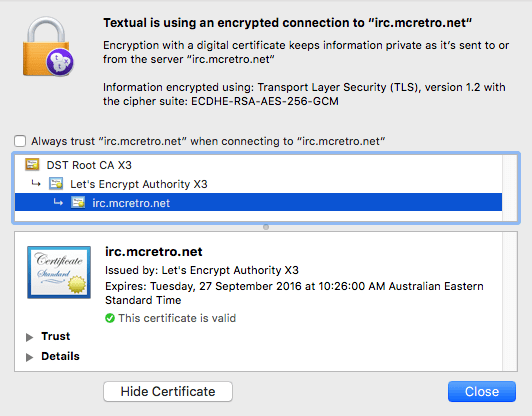 Nailed it, I knew I could work out how to get a darned IRC server up and running. So now you can spam my name into the chat and it will alert me like mad that you are trying to chat – unless I've turned off the volume or remembered to type /away. Not only does the IRC server work though, it's also completely encrypted using TLS thanks to the great people at letsencrypt.org. Much easier to configure than CAcert.org and just as cheap (free). But what's this?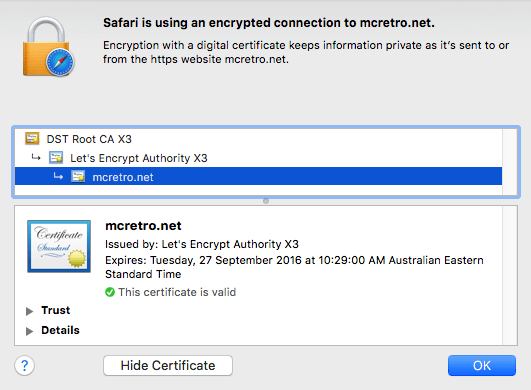 As a side effect of getting the IRC server all encrypted and prettied up, I ended up getting a certificate for mcretro.net as well. Just in time for the shop to open. Unfortunately OpenCart is overcomplicated for what I need it to do (i.e. sell 2-3 products). So I've moved back to WooCommerce. One of the big problems I couldn't get over was losing the admin interface of OpenCart when TLS was enabled. Sort of a showstopper.
But right now for the moment the new shop is looking promising and I've even worked out that I can ship to New Zealand with relative ease and for the right price too. So update your links, the shop has moved to https://mcretro.net/shop/ and will probably be live early August if all goes well. Might even have a few more items to put in there too.
Might as well throw a weight loss update in here too, I promised no more dedicated posts until I hit the magical 80kg mark.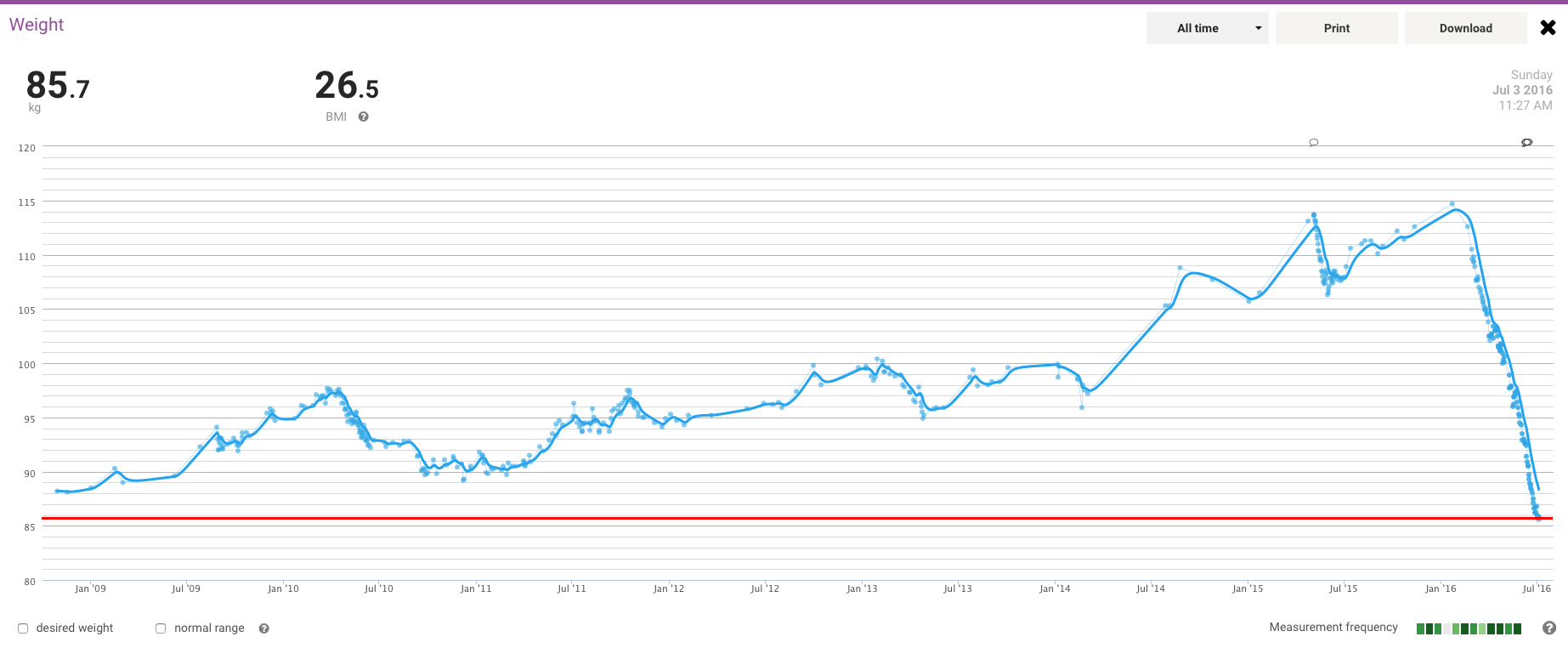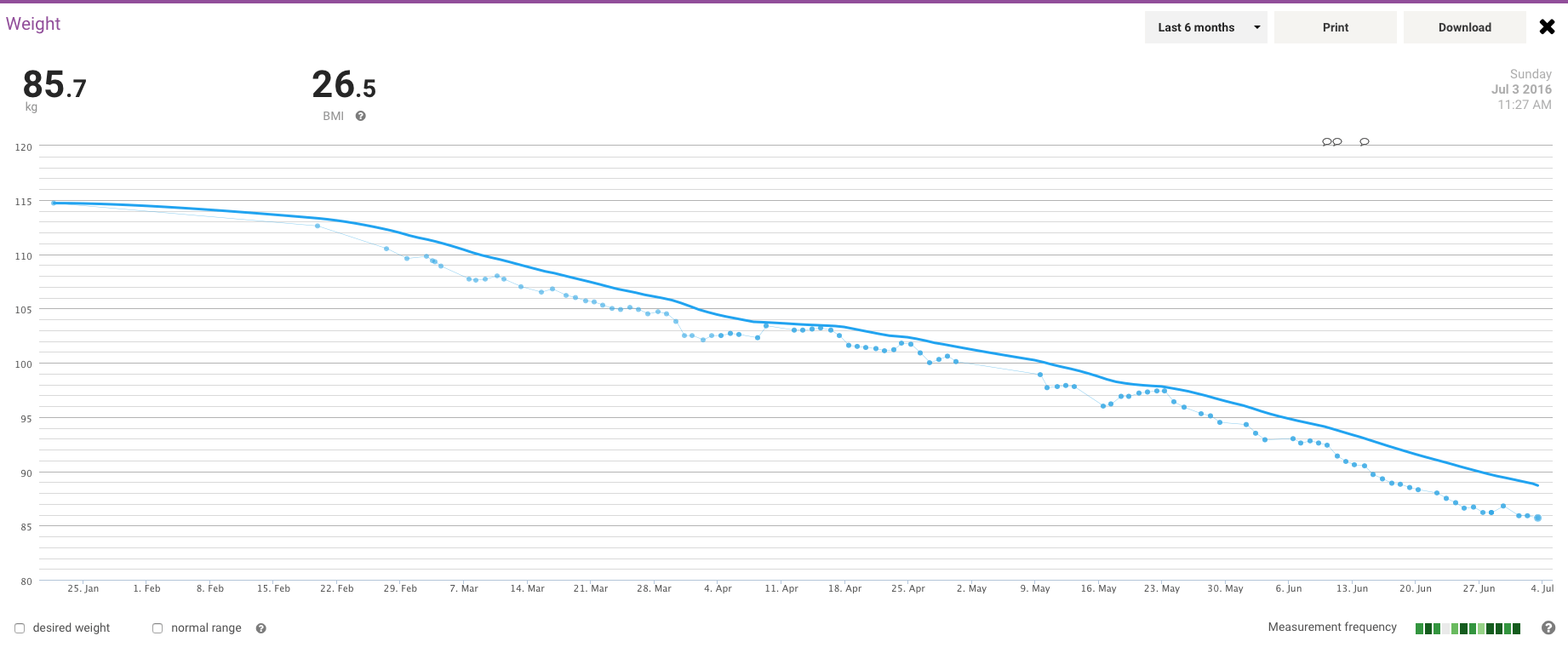 WHAMMY! Look at those figures, that's a 25% body weight loss – and it's not even muscle mass I'm losing. 29.0kg lost. Milk and chicken, chicken and milk. Oh and a multivitamin every day! I also need to find some short term study to do until university fires up early next year. Then I'll have to try to get back to YouTube as well… so much to do, so much… time? 🙂